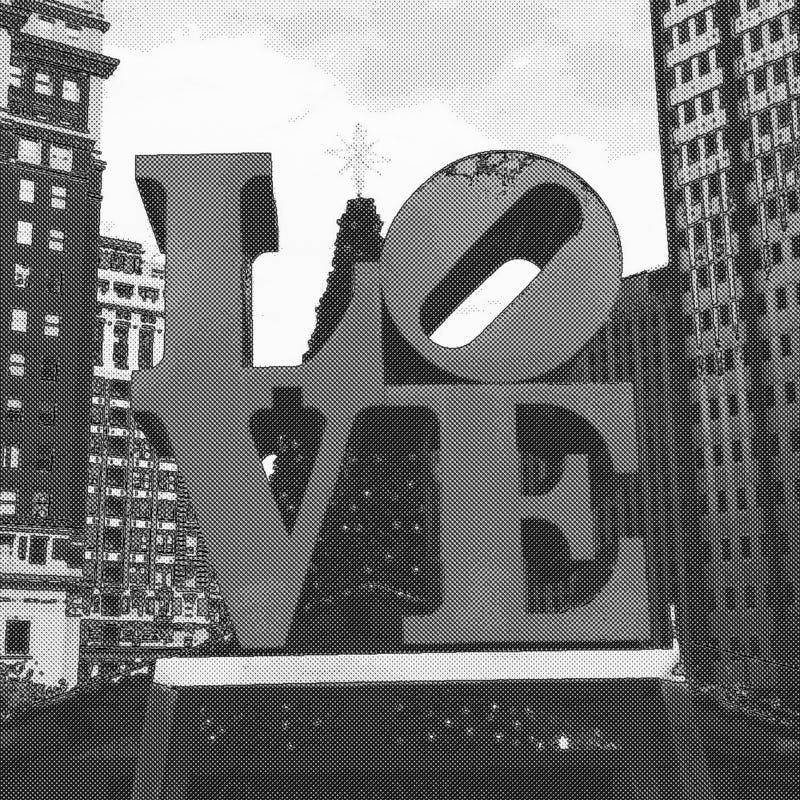 So a few weeks ago my girlfriend ran the Philadelphia marathon (I wisely chose not to), and work has been way too hectic to share my experience with you. Why would I share with you all? Comics of course.
For those of you confused with the headline. My name is Patrick Nichols. At some point in high school I earned the nickname Pickles (Patrick Nichols = Pichols = Pickles) . It stuck.
So the night before the marathon, we were meeting up with a couple friends (also running... suckers) and their family for dinner at an Italian restaurant, because carbs and shit. We arrived about a half hour before our reservation and decided to do some walking around (after driving for ~6 hours I was okay with this). This is where we were:
Ignore the lingerie store on the left and what I would later find out to be a decent Italian restaurant in the middle. On the right is Atomic City Comics and it was my first authentic comic book store experience (I wouldn't count Newbury Comics as real comic book store).
So a little bit of background is probably necessary to understand both my lack of experience and my tastes when it comes to graphic novels/art. I've never been totally into the traditional comics and the canon of superheros (just not my thing), but I do enjoy the general aesthetic and appreciate the complexity of the story lines.
Growing up my brother and I were big into music of all sorts and I became enthralled with the art that went along with the music, whether it be the cover art or the music video (which we've discussed recently). The cover art from the Stones, Bowie, the Beatles, and Elvis Costello looked amazing on my wall (still do). The first form of graphic reading material I got was the reprinting of selections from Kurt Cobain's journals.
This was my first taste and unfortunately due to school, sports, and work the only significant graphic work I owned for a long time. In the mean time I liked the idea and (slightly less) execution of the movie Eminem AKA among a few others.