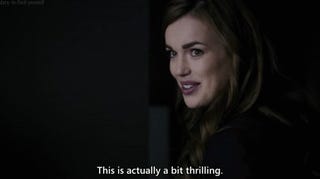 Oh, Simmons. We have so many questions. And if this were any other show we'd be waiting season-long-arcs for the answers. BUT NOT AOS!
When Simmons finally fesses up to her mad Jumanji skills, please keep the comments below spoiler free, or join us at the Spoilerific Reaction Thread!
Early Reviews Are In!
Breezy has a near-Vimes encounter: