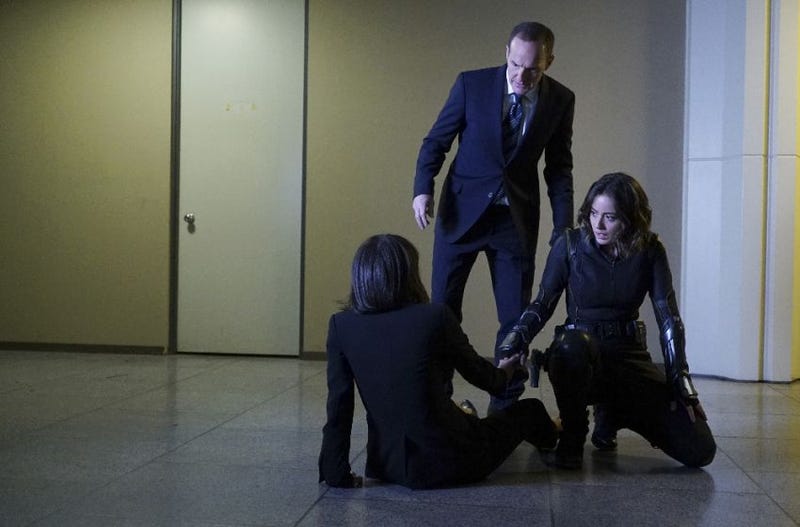 Listen my children, and you shall hear of the Chaotic Theory of the Agents of Fear. On the 10th of November, in 2015; such shenanigans appeared on the Marvel smallscreen. (And thank god the end of the poetry nears.)
Gather round, you groovy cats and chicks, and let's all watch Skye cozy up to The Matrix, Coulson cozy up to ScaryLady, and May kick someone's ass for lying to her.
Recap Update!
Breezy is giving you fair warning . . . laces IN!