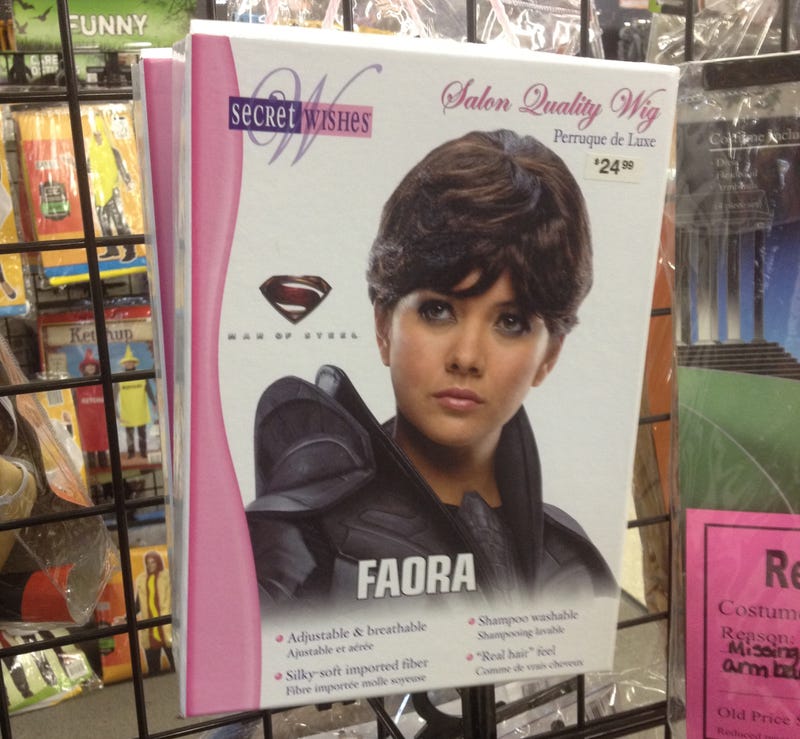 There is some serious cognitive dissonance between costume companies desire to sell costumes to women, and their understanding of what women are - their understanding of fictional women at least.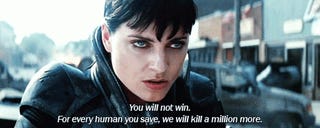 I mean, here they have a fictional woman who is (nearly) as powerful as Superman - and certainly a better fighter - who is presented in the movies as a bloodthirsty, genocidal maniac, and what do they do to market her to Halloween-eager fans? Frame the package in soft pink, and adorn it with frilly, delicate lettering.
Kind of off-point, no? (Not that Man of Steel costumes will be high commodities.)
This is par for the course, of course. For every perfectly bad ass Supergirl costume, there are plenty of less-accurate pink costumes.
That doesn't mean girls can't like pink, or tu-tus or any of the other stereotypically feminine things - I think we can all agree, girls can make anything cool - but why take characters who are presented as, to put it delicately, not "super girly" and powderpuff them up?