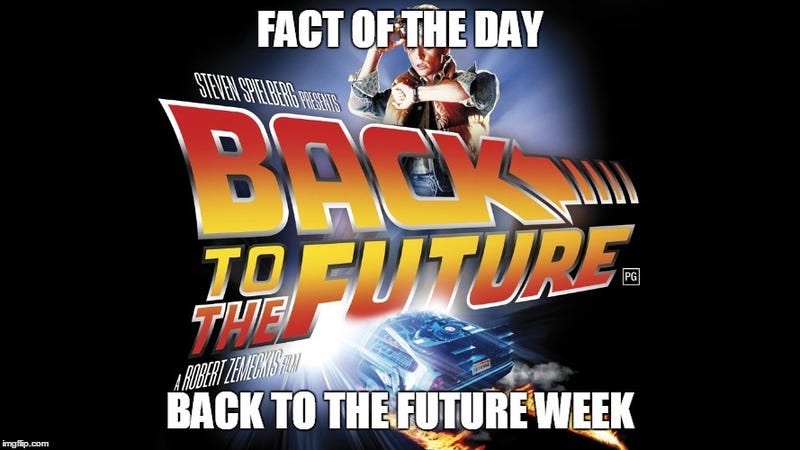 Hello everyone. I've decided that I would take some of the advice you all have given and make FOTD more of a weekly thing. I will do it when there is some kind of event or theme I can base a week of facts around. And for this week we're going BACK...TO THE FUTURE? Why? Because the Cubs are in the NLCS.
---
Seriosuly, that's the basis behind a BTTF week. The Cubbies are playing in the National League Championship Series against the New York Mets. Since the Cubs win the World Series in the movie's 2015, I figured it was as good a reason as any to discuss some fun trivia about the trilogy.
First off, I am going to assume most of you know Eric Stoltz was originally cast as Marty McFly. They wanted Michael J Fox but the Family Ties producers would not let him have the time off to shoot the movie since he was the breakout star of the show. They tried with Stoltz but didn't like how he played the role to seriously for a comedy. Eventually they worked out a deal with the Family Ties producers so Michael could get the part. Stoltz had already shot several weeks of footage which had to be reshot once they got Michael on the production.