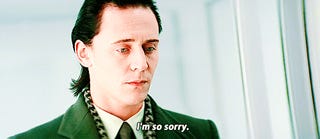 Hello again everyone. Sorry for the disappearance on FOTD. I was going through some burnout. But i'm back and while I can't promise I will deliver a column every day, I will do my best to do so. So let's get on with the show.

---
This week is going to be " DC TV Week". We are close to the start of the fall TV season. This means new seasons of some of our favorite comic book shows. Arrow and Flash are returning on the CW, and Gotham will continue it's not-Batman antics on Fox. Meanwhile CBS has Supergirl kicking off. So for this week I've decided all the topics will be related to DC television properties, either current or past. Today, we take a look at The Flash.
Did you know that Barry Allen's name was a combination of talk show host Barry Gray and Steve Allen?
First off, we're back to our old friend Wikipedia, also known as The Free Encyclopedia Anyone Can Edit, or as I call it, The Encyclopedia That Changes Faster Than Barry Running To The John After Eating Taco Bell.....OK I admit that was weak but give me a break, i haven't done this in a while..
His name combines talk show hosts Barry Gray and Steve Allen.[2]
The sourced link is broken but I was able to find it by searching ComicsBulletin.