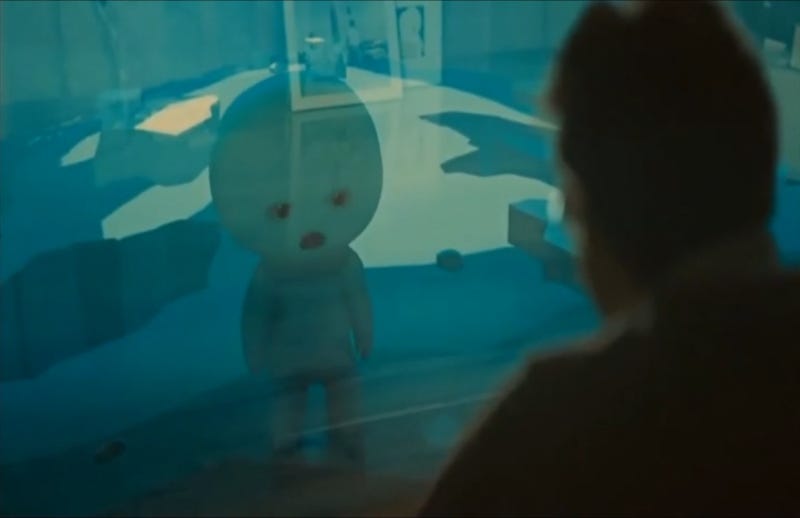 Having finally seen Her, I'm surprised to find the distinct lack of chatter this film is generating among genre fans. This film takes an existential look at the (potential? inevitable?) singularity, and shows viewers the future of video gaming. Be warned, there be spoilers here (although not about the main plot).
The Singularity as Story Material
Her is advertised as a quirky dramedy (apparently that is a word) in which Joaquin Phoenix plays a non-social loner who distances himself from others and has difficulty with human emotions (I know, what a stretch) who falls in love with an unbelievably attractive character played by Scarlett Johansson (also a stretch), who never actually appears on film, because she essentially plays the voice of a super-advanced Siri (okay, ScarJo being hot without being seen, this is new).
In reality, however, this is a film about the singularity, with the romantic main plot serving as the MacGuffin moving audiences along with the development of artificial intelligence. Kind of the reverse of another film by director Spike Jonze, I'm Here, which uses a post-singularity world as the setting for a quirky dramedy (feels weird, using that word).