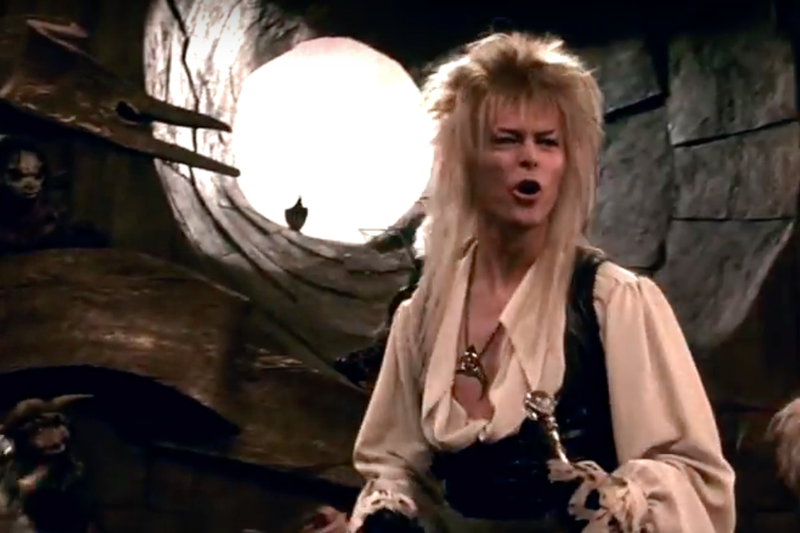 Hello everyone. First off, I want to thank everyone who supported Fact Of The Day. I had a lot of fun doing them but in the end they got to be a lot of work, both in trying to be funny and entertaining on a daily basis as well as finding interesting topics and making sure I had good sources.
I decided after taking some time away that I enjoyed the concept of a trivia article but decided to make it weekly. I also decided that it would fit a theme. It would either be one I pick or one related to something in the news. I hope that the picture was enough of a clue. Today's topic is related to the sadly recently departed David Bowie and Alan Rickman.
---
#1 David Bowie was not the first pop star considered for the role of Jareth,
Since this is a RobGronkowski'sPartyEtc trivia post, we need a funny name for Wikipedia. Let's see what The Wiki That Should Never Wear Leather Pants And A Mullet says.
The character of Jareth also underwent some significant developments during the early stages of pre-production. According to Henson he was originally meant to be another puppet creature in the same vein as his goblin subjects.[8] Henson eventually decided he wanted a big, charismatic star to the play the Goblin King, and decided to pursue a musician for the role. Sting, Prince, Mick Jagger, and Michael Jackson were considered for the part; however, it was ultimately decided that David Bowie would be the most suitable choice.[18]
I found a Vox.com article that says the same thing. YAY FOR PROPERLY RESEARCHED FACTS.