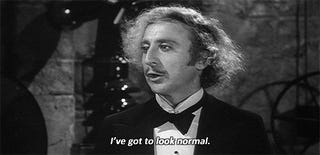 February 1st is the day celebrated novelist Mary Shelly passed away. To celebrate her life and works, here are some facts about her and her magnum opus, Frankenstein.
---
#1 Mary Shelly came up with the idea for the story from a challange put forth by the English poet Lord Byron.
The year was 1816. 18 year old Mary Shelly and her lover Percy Shellby are vacationing in Switzerland. They stayed ate Villa Diodati near Lake Geneva at the invite of Lord Byron. The weather that year was cold and rainy, due to the eruption of Mount Tambora in 1815, causing the "Year Without A Summer". This meant the group spent a lot of time indoors instead of the outdoor activities they had planned. TheEncyclopediaRunByHunchbacks has more details.
The full story was told in the Introduction to the 1831 edition of Frankenstein. The link provided leads to the full text. Mary Shelly had a very interesting and somewhat sad life. She fell in love with radical philosopher and poet Percy Bysshe Shelley at the age of 17 when he was still married. Her father was the political philosopher William Gibson and Perry had developed his views on political justice from his book Political Justice, which alienated him from his wealthy aristocratic family. William was happy to help a fellow philosopher but disapproved of Mary's relationship. She saw him as an embodiment of her parent's liberal ideals. They eloped and moved to France, leaving Percy's pregnant wife behind. They also traveled with her stepsister Claire Clairmont who had an affair with and gotten pregnant by Lord Byron. Mary's own daughter she had with Percy had died earlier. I recommend reading the full Wikipedia article there is a lot of interesting stuff.
---
#2 Gene Wilder only agreed to be in Young Frankenstein if Mel Brooks would not appear in the movie.
There have been many adaptations of Mary Shelly's famous story. One of the most popular in the 1974 Mel Brook's comedy classic Young Frankenstein. It starred Gene Wilder, who was coming off what were at the time box office failures The Producers & Willy Wonka And The Chocolate Factory. He and Mel discussed the idea of making the movie while shooting Blazzing Saddles. The story was Gene's and wasn't sure if Mel would direct a movie that he hadn't come up with, and at first he wasn't going to. He thought it was a cute idea but didn't agree to do it several months had passed. One of the stipulations Gene had was that Mel would not appear in the movie. Mel discussed this in a 2012 interview with AVClub.