Should I do an open thread? We need an open thread. Ok i'm gonna do it, i'm gonna be bold and do an open thread! Go me!

It's Monday and that means for many a return to work or school unless you are on vacation in which case...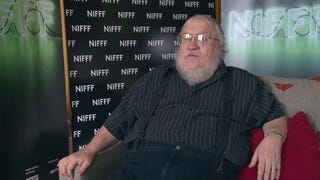 I kid, i kid. Seriously though George, write the damm book.
I hope everyone has had a wonderful weekend. Did you do anything crazy? If not, how about start now by signing up for my ODeck Rewatch Project.