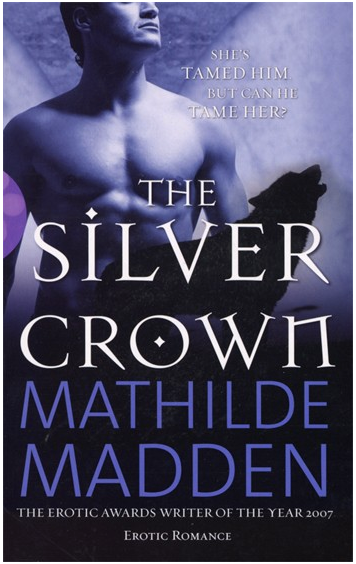 A state appeals court in San Francisco says the book Silver Crown by Mathilde Madden did not meet the legal definition of obscenity because it has "some" literary value, even though it also has one sexual encounter per chapter. Including some between werewolves and humans.
Two years ago, the warden of Pelican Bay State Prison, a maximum-security facility, attempted to blacklist the book about a werewolf slayer who falls in love with one she's supposed to slay. But the court ruled that "all the sex in the book is between consenting adults, of one species or another, and that 'more graphic violence appears on television nightly.'" Also the book does not advocate or promote violence, and there are several books in the Pelican Bay library that are more violent.
The prison's guards had been seizing any books with erotic content, but the Court ruled that prisoners should have access to works that are not actually obscene. To prove the book had literary merit, the Court turned to novelist and creative writing professor Peter Orner, who said:
It's about freeing oneself from one's greatest fears. It's not Tolstoy, fine, but this author knows how to move (a) story, carry out a plot, with a theme, and how to give her characters a certain depth characteristic of literary fiction.
But what about George R.R. Martin? Are the prisoners allowed to read that?
[SF Gate]