Eighty five feet down, standing on an Ice Age boneyard. #NTCave14 pic.twitter.com/WZt2NFt6EO

— Brian Switek (@Laelaps) August 5, 2014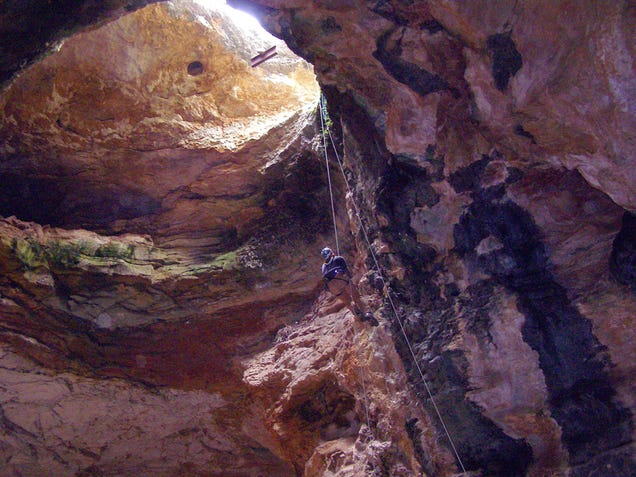 The U.S. Bureau of Land Management has opened Wyoming's Natural Trap Cave to scientists for the first time in three decades for the purposes of excavation. The cave is filled with the bones of thousands of Ice Age animals who plunged to their deaths through the 15 foot wide opening some 25,000 years ago. The only way into the cave is by rappelling in and then it is an eight-story single climb all the way out. Things like this are science at its most romantic...or possibly, most terrifying. I've seen enough horror movies to know there is probably some Ice Age monster down there, newly thawed from climate change, and very, very hungry.
---