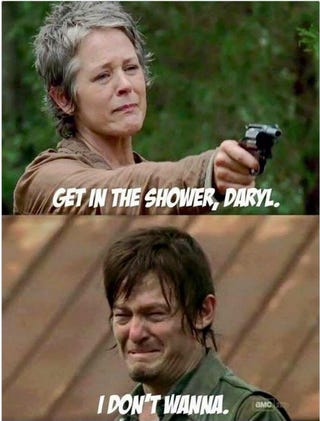 I mean, as long as we're getting all Imperative with our episode titles. Also suggested: "Stay in the House." "Take a Zombie Beatin' Stick With You." "Don't Die."
Is possible I am a genius.
Zombieland was on TV last night. I can only assume that this is why Breezy was feeling the amusement park vibe . . .