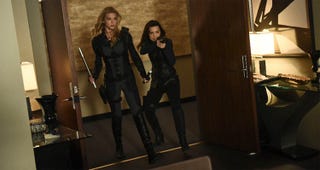 The plot thickens as a villain dies, a new villain is introduced, and another villain has his identity revealed! What does this mean for our intrepid heroes?!
Pretty strong episode, though kind of a come down after last episode's zenith. Good to get fast development of existing plots while establishing threads to pay off later down the line.
The title, by the way, is a reference to the Inhumans first meeting with the fantastic four.