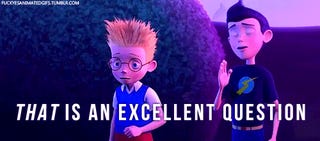 It's gonna be a hootenanny this Friday!!!
We have BangIShotYou here in the morning for all of you computer and Android system questions. He really knows his security too!
Then CaseyJonesCaseyJones will be here in the afternoon if anyone wants to know more about screenwriting or finding work as a voice-over artist or what it's like to get a graphic novel published.
GET THOSE THINKING CAPS ON PEOPLE!!!