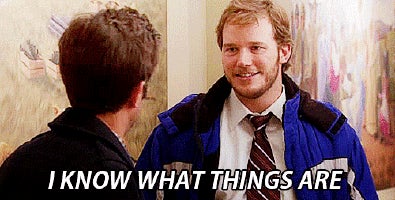 Let's try this again. We have two fantastic AMA's for you all to enjoy tomorrow. Please note that this post is an edit because Kinja ate the last one. Why the Hell is it so goddamn difficult to have a functioning posting and commenting system? Annnnnyhoo...
RhymesWithOrange will be here in the morning for all your fitness and nutrition issues.And then, Archnemesis Goldenhair Will be answering all your Sluggy Freelance and early childhood education questions in the afternoon.
Here is the current schedule:
July 18 - Duce - with all your beer, liquor and food questions! (AM). BehindDarkGlasses will be here to talk about HIV prevention and related information. (PM)

July 25 - LizTaylor'sEarrings - Canada, eh? and Nail Polish!! (AM) TechNoir - Publishing and copyrighting. (PM)

August 1 - Ruthless, If You Let Me - International shipping/trade, via land/sea/air (AM). NaraDance - fire performance/spinning (PM)

August 8 - AM - OPEN. St Ridley Santos - English and translation (PM)

August 15 - AM OPEN. Nivenus - Neopagan religion (PM)

August 22 - AM & PM OPEN

August 29 - AM & PM OPEN
If you are interested in filling an open slot, shoot me an email with your preferred time and date. (screen name) 76 at gee male dhat cham.