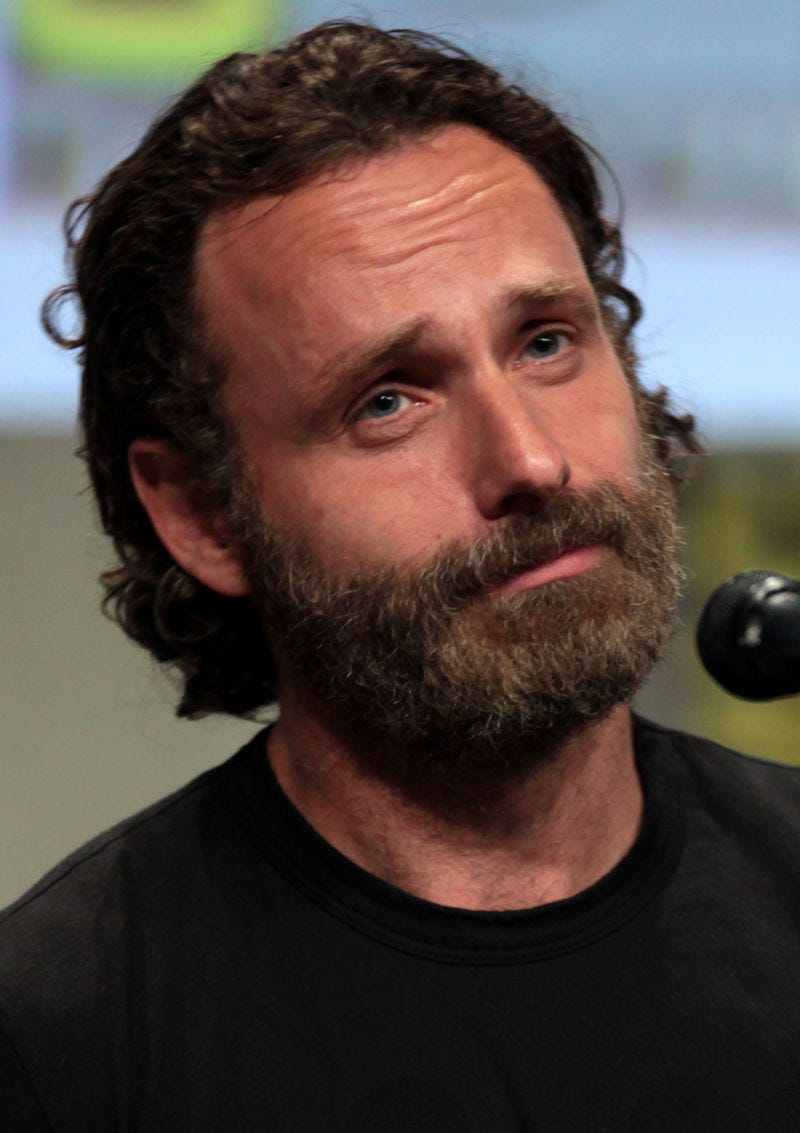 Andrew Lincoln, ruiner of post-apocalyptic towns up and down the ol' US of A, has once again decided to comment on fan upset at the state of the show following last night's midseason finale. In a much less antagonistic commentary compared to his view on fan outrage at last season's finale the actor told The Wire that 'he's not happy if the fans aren't'.
What's likely caused this shift in PR is the fact that this half season has gone down like a lead balloon with fans of the show who saw the much hyped first half as dull and meandering, regularly switching to characters few had an interest in, going from a premiere with 17.03 million to only 10.4 at its lowest (a drop of almost 39%).
Despite this apparent change in tone Lincoln finishes with comments similar to those made previously, with him stating that the plot is part of a 'bigger story' and that he has absolute faith in the writing team and showrunner Scott Gimple.
It seems clear that any hope of a change in direction is a longshot.