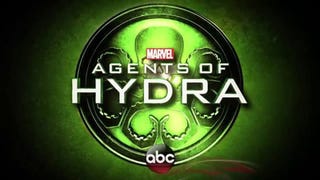 Yeah, I know. Clunky headline—give me better ideas below. In the meantime, welcome to Season Four, Episode 17, and **I'm actually home to watch it!**
In preparation for this truly awe-inspiring moment, Ima run through last week's ep, which I watched while only a quarter awake and which discussion I missed entirely. Any speculation I should be looking for?
PS: I don't care what any of you say. I LOVE having Ward back, and I LOVE Skye being called Skye again. Hail Hydra.
Breaking News: According to latest reports, Lash the Huchog is alive and well, with a small practice just outside of Des Moines. Also, lots of woodland critters. Like, birdfeeders and stuff.