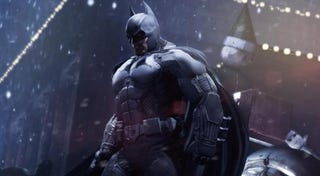 Been playing all weekend and i'm a goodly chunk through. It says 40% but i've been doing every side-quest and challenge so who knows exactly how far into the main story i am...
...but I gotta say, its properly good fun. Just as good as the previous 2 for the most part. Highly recommend.
but it does have a smallish problem....
i'm sorry but if they were trying to tell an origin story, i feel they've failed. From the get go, you basically have almost all the tools and abilities from the previous 2 games; in fact, I think you have more than what you start out with from Arkham Asylum (if memory serves)...
Seriously, its a great game, but its only the script that pays any attention to the origin story...the gameplay is exactly the same as before with very, very little difference in how you approach any of it... frankly, i feel like i could be playing a sequel....
...a great sequel, but a sequel none the less.