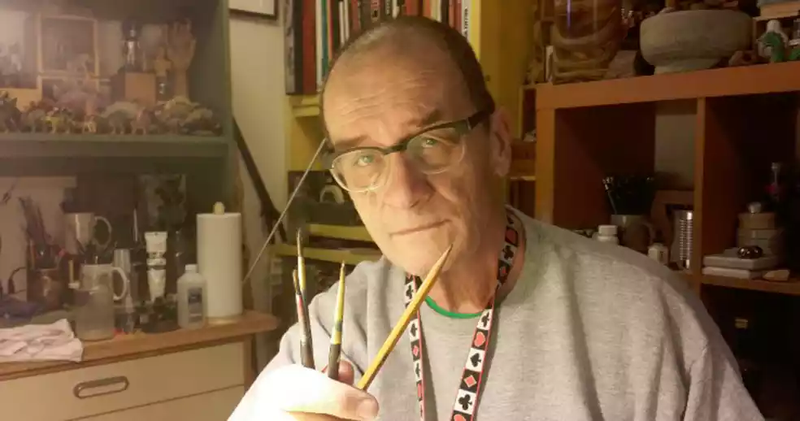 A true master of comic book art, Bernie was the one who created the Swamp Thing along with writer Len Wein.
He gave Batman a distinct look by extending the ears to look more like horns and made the cape wide, flapping theater curtains to make him look truly supernatural.

Bernie took on Frankenstein's Monster as it was created from the Shelley novel, foregoing the more popular look from the old Universal movies, with the bolts and the block head.
I met him at a signing and he truly was akind man. I was the only one there at the time and chewed his ear off like the typical fanboy, but he was genuinely gracious with his time.
But most important was his unique view of the world through the most gorgeous artwork ever created by human hands.
Wrightson announced his retirement from comics in January after bleeding on the brain left him unable to walk or reliably use his left hand. According to his website, "a celebration of his life is planned for later this year."