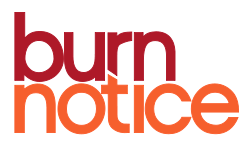 Wow. (Spoilers below)
I really felt that they should have ended the show with the capture of Anson (without the death of Nate) and the last two thirds of season six was very weak and uninteresting. This final season was a total change in story line and style. And it really worked for me. They even had me believing for a minute that Mike and Fi didn't make it out of the building after everything that Maddy did this season.
And Barry came to the funeral! I wish we had seen Sugar there, though.