Previously, on Find Liz a FanExpo Cosplay, it was decided that Poison Ivy would be my cosplay this year.
But then I started thinking and everyone does Poison Ivy. I need a hook!
So I'm going to be Disney Princess Poison Ivy!
Yes? Yes.
It can't be that much more difficult than regular Ivy. Might be easier, since my previous plan required finding a corset I could dye green and glue leaves all over.
This new plan just requires finding a green long dress that I can glue leaves over. Much easier. I already have petticoats!
---
So, I'm thinking:
Cheap Tiara over beauty-queen hair +
---
+ green long dress with petticoats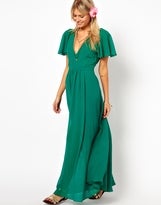 ---
+leaves to glue on
---
+ opera gloves which are pretty easy to get in green (or a green bolero. I haven't decided)
---
Excellent. Now, where are the other cosplayers? Is this feasible? I don't plan on doing any sewing at all, as I do not sew. If I don't find a dress, I might have my crafty friend whip me up a really basic dress with a full gown.
I did a quick google image search and there aren't that many Princess Poison Ivys (Ivies?). I think I could make this work!