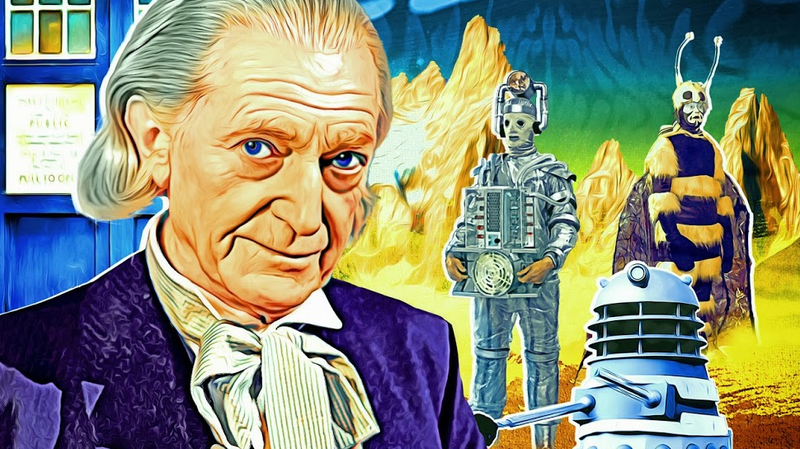 The BBC do love their Doctor Who posters, don't they? These latest from Lee Binding are for the upcoming drama on Doctor Who's genesis, An Adventure in Space and Time, and wouldn't look out of place hanging on a wall in Television Centre all those years ago.
The first poster's a pretty simple edit of one of the first promo pics of David Bradley as William Hartnell, composited onto the awesome retro-background of Doctor Who's original opening credits and their psychedelic 60's funky imagery:
But it's the second that's the most visually striking - with Bradley's First Doctor standing on an alien world with a Dalek, a Cyberman and a Menoptra in the background, looking like it's lifted fresh from the pages of the earliest Doctor Who annuals. In fact, it bears a great resemblance to the front cover of the very first Doctor Who annual, released in 1966:
Fabulous stuff, right down to the classic 'BBC tv' logo. We know the Daleks show up in the special as part of the iconic London filming for The Dalek Invasion of Earth, but does this hint that we'll also be seeing the filming of The Web Planet and The Tenth Planet? We'll find out soon enough - An Adventure in Space and Time is set for broadcast on BBC 2 between the 16th and 22nd of November.