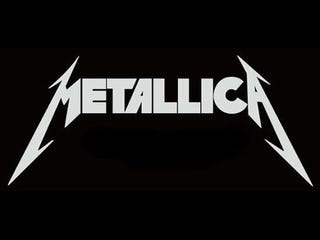 I've been doing album reviews. The bands are more on the serious side and not really the most mainstream type of music. (There's a link to those at the bottom. Feel free to check them out if so inclined.*) But for this edition, I thought of something different, more of the lighter side of music and let the kids get in on the fun.
I'm going to assume that you have heard of these videos. Fine Brothers Ent. pose different music (from a bygone era) and/or people (celeb types and athletes) to see how today's youth reacts.
This one is all about the metal. It stars Metallica with their first single from the upcoming release, the self-titled song Hardwired... To self-Destruct, then goes through a play list that includes top 40 hits like Master Of Puppets, One, and everyone's favorite Enter: Sandman. Let's see what the future of the planet Earth thinks of this heavy metal band. Please enjoy along with the kiddies. Its fun for the whole family :)
There are no wrong answers. These kids either like this kind of music or not. The initial reaction is typical of those who don't like metal, but still funny to watch.
Morgan has to ask, "Are there lyrics in this song?"
And Evan assumes, "I'm guessing this is like the Rolling Stones or something, I don't know..."
Tyler immediately goes into air-guitar mode. While Anita begins to head-bang, raising the metal horns. (What is the most surprising to me is some of the girls reaction to the band.)*
Little Dominick can only rest his head on the table while he is forced to listen to this noise.
When asked, none of the kids know who the is band.
Asked what kind of music this is: most don't know, a couple do.
When asked if they liked the song: Anita says, "I don't really listen to this kind of music. It's very different." But later on it seems to grow on her, "It's like a sick beat." Most don't like the music., though something is brewing.
Kayla starts to come around, but confuses the band with another "I actually like this! It sounds like this other rock band named Nirvana?"
And that's where this gets interesting.
*From the selected group, most boys don't like Metallica, but the stunner here is that several girls liked them! The reason I'm stunned by the reaction from the girls that did like the band is simply because when I was a kid their age, girls were raised to not like this kind of music. It had to be Madonna, Boys 2 Men, New Kids On The Block or whatever else. Girls were raised not to like heavy metal. But things have changed. Today, it seems that breeders parents don't micro-manage this aspect of a kid's upbringing that much and let her/him experience music of different kinds, to judge for themselves what to like and what not to like. Fro the most part. That's pretty damn cool. I hate to think what would have happened to me if I had been deprived of the experience at that age. That's not to say that my parents completely approved of heavy metal, but still, they tolerated my musical tastes.
In the end, all these kids admire the fact that at their age (all in their fifties) the band is still doing what they like.
---
*Here's the past Choice Sides: Faith No More, Rodrigo Y Gabriela, Fishbone, and Jellyfish.