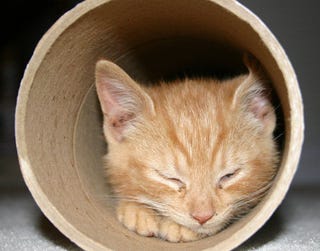 My connection has always been slow but it seems to have gotten worse lately so I did a live chat with tech support to try and get it fixed. I'm having a hard time believing this explanation:
I will now send a powerful signal that will refresh your modem and will clean all stocked signals in the line that connects your modem to our server. This will also help the modem gather more signal that can boost up your internet speed and will resolve unstable connection.
The internet pipes were clogged? Also, he insisted I plug the router directly into the wall socket instead of a surge protector. None of this was helpful. Color me shocked.