Ladies and gentlmen, Marshmallow is here! It looks amazing and I swear once I work up the nerve to flash the factory image on my mom's Nexus 9 (as my attempts at sideloading the OTA update all failed, which is beyond odd) I will write a review of it. From what I can tell though we all should want this update and to that end this post is going to cover what important related info I've discovered over the past few days and some of it is good and some of it is bad and I have an idea for a post I'll discuss at the end of this one and you all can tell me what you think at that point about it.
Onward and upward! And always twirling, twirling, twirling towards freedom! [spins until he gets dizzy and falls on ground]
Marshmallow Factory Images are live!
In no particular order here are the factory image files for various Nexus devices. Please pay attention to the device specific links.
Nexus 6. It appears that there is a unified build for the Nexus 6 and that's great news! As previously there were versions for the "regular" model, the Project Fi one, and the T-Mobile one.
If your Nexus isn't listed above then I've got some bad news for you, Sunshine. It has reached its end of life support stage and short of rooting and ROMing your phone (with a Marshmallow based ROM that should be incoming any day now) you won't ever see Marshmallow.
If you're with me this far and want to flash those factory images I'm going to assume you already know how to do so. If you don't, well, no worries. Google has some helpful info on how to do so.
To flash a system image:
Download the appropriate system image for your device below, then unzip it to a safe directory.

Connect your device to your computer over USB.

Start the device in fastboot mode with one of the following methods: Using the adb tool: With the device powered on, execute:

adb reboot bootloader

Using a key combo: Turn the device off, then turn it on and immediately hold down the relevant key combination for your device. For example, to put a Nexus 5 ("hammerhead") into fastboot mode, press and hold Volume Up + Volume Down + Power as the device begins booting up.

If necessary, unlock the device's bootloader by running:

fastboot oem unlock

The target device will show you a confirmation screen. (This erases all data on the target device.)

Open a terminal and navigate to the unzipped system image directory.

Execute the flash-all script. This script installs the necessary bootloader, baseband firmware(s), and operating system.
Once the script finishes, your device reboots. You should now lock the bootloader for security:
Start the device in fastboot mode again, as described above.

Execute:

fastboot oem lock
Locking bootloader will wipe the data on some devices. After locking the bootloader, if you want to flash the device again, you must run fastboot oem unlock again, which will wipe the data.
If all that seems complicated then I highly recommend you wait til OTA update links are released for your device, because flashing those is a much easier process and I've written about how to do so before
Marshmallow OTA Update zips for (some) Nexus devices! Miniature American flags for others!
OTA update zips are flashable files (via ADB sideloading) and these are much easier to flash for even novices. If you want to know how to flash these I'll repost the instructions to do so after I share the necessary files.
So first off, some of these are very much build specific and thus might require you to install one OTA update before installing the one that will take you to Marshmallow. All of these do require that you be on Android 5.1.1. Build numbers where relevant and applicable can be found by going into Settings then About Phone and it should be the last items on the bottom.
This section will be updated as OTA update links are captured.
Nexus 5. Will take you from build LMY48M to MRA58K.
Nexus 7 (2013) (WiFi). Will take you from LMY48M to MRA58K.
Nexus 7 (2013) (LTE). Will take you from LMY48P to MRA58K.
Nexus 9 (WiFi). Will take you from LMY48T to MRA58K.
Nexus 9 (LTE). You first need to go from LMY48M to LMY48T, assuming your phone isn't on LMY48M already. If it is you can just skip to this next part. Go from LMY48T to MRA58K.
Galaxy Nexus users rejoice! Through some miracle (like a deal with Mephisto of some sort) the Galaxy Nexus is making the insane leap from Android 4.2.2 to Marshmallow 6.0.
Now if you aren't already setup for ADB and fastboot then you need to get that setup first before you can flash these OTA update zips.
1. If you do not have ADB or fastboot setup on your computer then you need to do that first before you can do any of this stuff. I've worked with ADB and fastboot solely on Windows computers, so if you've got something else running something else you'll need to do the research on your own to get setup.
2. Assuming you aren't already setup, you can go here to get what you need to do that. My recommendation is to get Version 1.4.2 (and get it from the Dropbox or Google Drive link, as the other one is not currently working).
The install process for that is as follows.
1. Run it (Require administrator privileges)
2. Press Y/Yes to install ADB and Fastboot or N/No to skip
3. Press Y/Yes to install ADB system-wide or N/No for current user only
4. Press Y/Yes to install Drivers or N/No to skip
5. Continue Driver installation
6. 15 seconds passed - finished!
3. If you aren't at all familiar with ADB, fastboot, manually flashing OTA updates or factory images then you can do one of two things. Stop reading here or continue on and if you feel adventurous but unsure feel free to say so in the comments and I'll help you as best I can. Keep in mind apparently I am going to be crazy busy today at work, they're piling stuff up for me to do on a rather lengthy run here in a bit, so I might not be able to respond as quickly as normal. I'll get to your comments and questions when I can, otherwise there are quite a few people on here (umataro42, Pessimippopotamus, ShadowStaarr, nctrns and a cat named scruffy live from Caldor being the ones I immediately think of) who can also help you out. Every single one of those people has done any/all of the things you'll read about from here out, along with myself, and it goes without saying that they've done it more than once and know it like the back of their hand at this point.
First off, before we dive into any of these things you need to setup your device to be read by ADB and fastboot.
To do this, go into your phone/tablet's Settings. Scroll down to About Phone and click that. Then scroll all the way down to Build Number, click on that 7 times. You'll eventually see a message saying "you are now a developer".
Once you've done that, go out one page and you should see a new option saying Developer Options.
Go into that and first off turn on Developer Options if it isn't already activated. Then look for USB Debugging and enable it. A message will appear, click okay on it.
If you're still with me at this point, you're all set for tinkering from your device's perspective. Mostly.
If you haven't setup ADB/fastboot already go ahead and do that. Grab what you need from here. (That's that link to the 15 Seconds ADB Installer v1.4.2 page on XDA from way above.)
Run that and get it setup.
Now, you're still not done. Now you need to test if everything is working correctly. Plug your phone into your computer at this point. Wait a few moments, a message should pop up on your phone/tablet . You're going to check off "Always allow from this computer" and then click OK.
Now you're officially ready as far as your device is concerned. But let's do one last check before we get into anything.
Remember that zip file we downloaded for your device earlier? I want you to do something with it.
Go to your desktop and create a new folder, call it "Android Tinkering" for the sake of amusement. Drop that zip file in there.
Now, press the Shift Key on your keyboard and right click with your mouse anywhere inside said folder. You'll see a few options, the one you want is "Open command window here". Click it. You should see a Command Prompt window appear at that point.
Here's where we test to make sure your device is communicating with your computer. Plug it into your computer using a microUSB cable. Once you've done that run the following command in that Command Prompt window.
adb devices
Type that in and hit enter. You should see a few lines of text appear about a daemon and then the command itself will actually running. You should see something something like what you see below.
More specifically, your devices exact serial number and either the word device or more specifically its exact model type.
As long as you see those two things there then you're good to go.
So you're now ready for the "hard" part. Sideloading the OTA update zip from wayyyy above.
Now we get to the part where we actually sideload the update!
Updating via sideload does nothing to your device itself. So all your stuff is safe and there when the update is complete. Just FYI. Getting that out of the way before we proceed.

Let's assume you're all setup by this point and that you closed that command prompt window.
In the folder where you stored that zip, press the Shift Key again and right click with your mouse. Then select Open a command window here.
Once you've done that run that command we did again, just to be sure everything's fine.
adb devices
When you see that everything is working correctly you're going to run another command.
adb reboot recovery
At this point your device should shut off and reboot into recovery.
Now, using your Volume keys you're going to scroll to the one that says "apply update from ADB", select it by pressing the Power button on your device. At which point you'll see a message at the bottom.
It is at that point we go back to your computer and we run the fun command that makes the magic happen.
Now that update zip likely has some ridiculously long name. For the sake of simplicity, rename that file "lollipop-update" minus the quotation marks. Then run the following command in that command prompt window.
adb sideload lollipop-update.zip
You'll see it run and it'll say sending. Once it's done sending you can stop paying attention to your computer and pay attention to your device.
It'll receive the zip file and then proceed with installing it and running all the commands within that it needs to get it setup properly.
Once it finishes, it'll say as much. At that point, using the Volume keys again navigate to "reboot system now". Hit that Power button and get ready for the magic to appear on your screen, cause you now have Lolipop and it should boot up fine. (Minus optimizing apps, which can take a bit.)
Congrats! You've just completed your first ADB sideload of an OTA update! Who rocks? You do!
Who's getting Marshmallow and when?
If you own anything but a Nexus device I have no clue to be honest. It's all up in the air right now.
I can tell you what I've heard but that doesn't mean it's legit or will happen. Hell, we've had companies say "device X is going to get Lollipop" only to say months after Lollipop's release "device X is NOT getting Lollipop".
But if you want what I've heard then it's not much.
LG has stated that both the G3 and G4 will receive Marshmallow.
Motorola has put out its Marshmallow update list and I'll get to that separately below.
Beyond that? Nothing else to share. I'll be keeping tabs on things though, obviously. Any info I know you'll know as soon as I can share it.
Although I do have one thing that is legitimately shareable at present.
T-Mobile, per the "odd man out" schtick of their's, has an entire page dedicated to "software updates" and now I'm going to quote directly from that page and share some screenshots.
This page is designed to provide you with the latest status for the newest operating system updates. Software updates are a long process, which require a partnership between the software developer, the device manufacturer, and T-Mobile. After initial software is developed, the device manufacturer works with T-Mobile to customize the software, including changes for your device hardware, the T-Mobile wireless radios, and applications.

This site will provide updates on the three key stages for new software updates including:
Manufacturer DevelopmentT-Mobile TestingCompleted
Once the update is available your device will provide a notification that the update is available with direction on how to download it. You do not need to contact T-Mobile or the manufacturer. Customer Service uses the same information that customers can access online. Not all devices will be listed on this page for future software updates.
Feel free to visit the page and click on any device you see above on it. It will then show you where they're at in the update process, most are currently on manufacturer development (with the obvious Nexus exceptions).
Honestly though, I'm very iffy as to whether the Samsung Galaxy S5 will receive Marshmallow or not. The S4 was good to go in likely to receive Lollipop and that never happened. Although I'd blame Samsung in that regard, as opposed to T-Mobile. Samsung is just as bad as HTC in my opinion in regards to seemingly randomly as hell just going "yeah, we decided not to follow through with an update after all".
UPDATE (as I was writing this post)! Sony has provided a list of devices that will be getting Marshmallow!
Xperia Z5
Xperia Z5 Compact
Xperia Z5 Premium
Xperia Z4 Tablet
Xperia Z3+
Xperia Z3
Xperia Z3 Compact
Xperia Z3 Tablet Compact
Xperia Z2
Xperia Z2 Tablet
Xperia M5
Xperia C5 Ultra
Xperia M4 Aqua
Xperia C4
And just an additional FYI, as updates are released via one form or another I will collect them, find instructions on how to install them, and share that with you all here. I've done it before and I don't plan for that to stop being a thing I do. And like usual if you have any questions, issues, etc regarding future updates or what have you you are always welcome to hit me up on here or Twitter or however you feel like (provided you know how to contact me via other methods) and I'll do my best to sort you out.
Oh, Motorola. I'm not mad. *sighs heavily* I'm just disappointed.
I was sick this weekend and had some time while mostly stuck in bed to catch up on so much news and there was some from Friday that kinda blew my mind in the worst possible way, which I shared on Twitter to a degree. Consider this the moment where I elaborate further.
I am no longer recommending Motorola phones to anyone going forward. I just can't.
Why?
Fuck. So many goddamn reasons and they're all bad. Some of you are even going to be affected by some of these and I feel unbelievably shitty about that because I know some of you made purchases based on my recommendations. I'm sorry, guys and gals. If I'd known then what I know now I'd have recommended something else.
So what do I know?
First off, when Google sold Motorola to Lenovo a lot of us were wary. Nothing bad happened overnight but we were all on alert and all of us were speculating about the sale and what would come of it.
Nothing did. For nearly a year and then the shit started hitting the fan and just getting worse from there.
What was the first "wtf" event?
Lenovo got rid of a fifth of Motorla's employees, included in their was almost the entirety of their software division. Why is this significant? Because that's the division that gave us features like Active Display, Touchless Controll, Moto Assist, etc. So the people who helped make the original Moto X great and stand out entirely due to the genuinely useful software tweaks and features that were added to stock Android are all gone from Motorola. Just think about that. The people who helped the company make a dramatic turn around from what was a slow decline over the years have been let go. This does not bode well for the Moto X line of devices going forward.
And then we had the release of the new Moto X Pure Edition (2015), one device to work across all networks in the U.S. but there was some debate about the device. Having the Pure Edition name a lot of us, myself included, thought that given how the Pure Edition was two devices in one last year (the previous year's Unlocked and Developer Edition devices were merged into 2014's Pure Edition) and allowed you to unlock its bootloader without voiding the warranty that this year's would be similar. Nope. We were all wrong. It was made unequivocally clear that unlocking the bootloader would in fact void your warranty.
Of course they did state that they would honor the warranty provided a hardware issue determined to be the cause of any potential future issues, but that's still messed up. They basically were trading on the old version's name and no one can convince me otherwise. I get similar names for new generation devices but in this case the Pure Edition from the year before meant one thing to a great many of us. Unlockable bootloader without voiding our warranties. To reuse the name and then tell us "haha, no, your warranty is void if you unlock your bootloader" was a serious blow. I personally was turned off the new Moto X based solely on that.
But then something really fucked up happened.
Motorola published their list of which devices are getting Marshmallow.
2015 Moto X Pure Edition (3rd gen)
2015 Moto X Style (3rd gen)
2015 Moto X Play
2015 Moto G (3rd gen)
2014 Moto X Pure Edition in the US (2nd gen)
2014 Moto X in Latin America, Europe and Asia2 (2nd gen)
2014 Moto G and Moto G with 4G LTE2 (2nd gen)
DROID Turbo
2014 Moto MAXX
2014 Moto Turbo
That list is basically complete as is, barring any additions or subtractions in the future. Overall though it's fair to state that what you see listed above as getting Marshmallow is all that's going to get it.
Anyone notice a few obvious items missing?
Let me help you out if you haven't realized what those are. Moto X (2014) AT&T version, Moto X (2014) Verizon version, and the Moto E (2015).
Emphasis on the Moto E (2015). That is a device that was released in 2015! And it is not on the "will get Marshmallow" list. That means that device that is way less than a year old appears to have had support for it dropped entirely.
This is bullshit, mostly because of the following video.
And while other smartphones in this category don't always support upgrades, we won't forget about you, and we'll make sure your Moto E stays up to date after you buy it.
I just don't know who you are anymore, Motorola. But this relationship can't continue. We're done. I'm done. And I'm making sure everyone knows how much you've changed.
Seriously, kids, avoid the company going forward. What good will Motorola generated with the first and second Moto X and all the other Moto devices they've quickly squandered in almost no time flat.
This is all a damn shame too, because Android Police's review of the new Moto X dropped yesterday and it doesn't at all seem like a bad device.
TUFFS Notification Shortcuts aka apps in your notification shade
It feels like it has been some time since I last wrote about an app worth checking out and I found one that really scratches an itch I have. TUFFS Nortification Shortcuts (free, with one IAP to do one specific thing) is an app that might work for some and not others because of whta it does.
Everyone here has an app drawer. But not everyone here likes using it for whatever reason. Some of us love a clutter free Android experience. I am one such person. You'd be hard pressed to find my most used apps plainly visible and clickable on my phone. They're all hidden and accessible only via gestures. What you see elsewhere is what I use but not that often.
That said there are some apps that I don't use multiple times throughout the day but I do use them often enough to make diving into the app drawer feel like a chore. I know, I know. Some of you went, "Fucking first world problems." And you're right! It is one of those little things you could only complain about if you have nothing else worth actually complaining about on your mind. But the point remains, it's an issue for some and one which there have been similar fixes for in the past. Although most of those are now horribly outdated and support for appears to have ended entirely.
Enter TUFFS Notification Shortcuts, simply put it puts apps you need quick access to in your notification shade. Don't believe me? Here's my current setup.
And that's pretty much it! What you see above is basically all this app does. But what it does it does simply, easily enough, and well. Really, what more could you want?
As far as settings go there's not much and it's easy enough to figure out.
Note "Enable second row" in that last screenshot there. That's the IAP. It's $0.99 to unlock that second row and that's more than fair. Devs got to eat and an app as useful as this is definitely worth a buck. Them wanting that buck only if you want to add a few more apps to your notification shade is totally alright in my book.
That's all folks!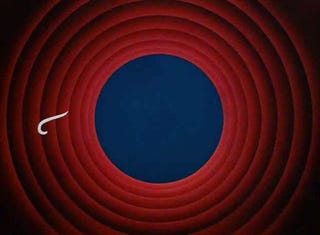 Actually, no. There's two last things. One. Two. Maybe three? I don't know, let's just see how things go.
So I thought about it, cause of the Motorola nonsense, and I'm long overdue for a "best bang for your buck" post. This time I'm gonna aim it though at both that and which OEMs you should buy from and which you should avoid. Those of you who upgrade regularly enough to go through a device per year I welcome to give me your recommendations and I'll go through them and see what makes the list and from which OEMs.
Yeah, one thing. Oh well. But that's all, folks!
Questions, comments, general half hearted bitching? You know what to do.