UPDATE! So due to tons of additional information that has come about in the last few hours and during my lunch break I have decided to rewrite the post mostly in full, minus the OnePlus Two stuff. Please read it in full if you're so inclined so as to get the most up to date information possible that I can share with you on all the devices announced today.
I've also decided to rearrange the order on the Motorola devices as I shared them originally. We're going to go from low to high end. So you can read on to see what is better and why.
Thanks in advance for putting up with my shenanigans.
Moto G is official!
Up first is the Moto G, which was just announced earlier this morning.
The pics previously leaked are accurate in regards to the look of the device as seen above.
Everything you need to know about the phone can be seen above, but I will break it all down further.
First off, let me start by saying the phone is officially available right now via Motorola's website and more particularly via their Moto Maker site. (At least for those of us in the U.S. and Brazil respectively.)
So what are you getting with this phone?
First off, let me start by saying it comes in two variants.
The first one, available for $179.99, is an 8 GB internal storage model with 1 GB of RAM.
The second one, available for $219.99, is a 16 GB internal storage model with 2 GB of RAM.
Everything about the phones besides those two things is the same, which I will now list and explain further as needed.
The new Moto G has a 5" 720p screen, which remains the same from the previous generation. Where things change from the previous generation's model is in regards to the processor and the camera.
The phone now has the upgraded Snapdragon 410 processor from Qualcomm, this is the one I discussed a bit with Mercurivs fairly recently and which is very snappy. The phone should be able to handle most things you through at it, save the most graphically intensive games. (Keeping in mind you're going to want to get the model with 2 GB of RAM if you're anything more than a casual/average user.)
The camera itself has two notable changes. First off, the rear facing camera is 13 MP and I am not joking about this next part is the same one as found on the Nexus 6, it also includes a "color-balancing flash". The front facing camera is 5 MP.
Battery wise you'll find a 2,470mAh battery on this little bad boy. Between the chip used in the phone and the battery size you should get pretty good battery life out of your device, keeping in mind that usage patterns greatly vary. So the old XDA adage of "your mileage may vary" is definitely going to hold true on this.
Additionally, Motorola's turbo charging is featured on the phone. That means you can go from a nearly dead device to fully charged in no time flat. I can attest to how amazing the feature is, as it's also found on the Moto X (2nd Gen.)
Both models of the device have microSD card slots, which officially support up to 32 GB microSD cards. Now, I must emphasize two things. First off, that is what Motorola officially supports. That means any issues you have with 32 GB microSD cards (and smaller) they'll help you figure out/deal with. However, that does not mean that is the biggest microSD card capacity you can put in the phone. I've heard from people who do have the previous generation device that it will in fact read up to a 64 GB microSD card.
Out of the box the phone will be running Android Lollipop 5.1.1 and that is definitely as good as it gets at the moment.
As far as availability goes, like I said above, it's for sale now. The phone will be sold almost exclusively through Motorola's websites in most markets. Amazon will also likely have the phone available for purchase, assuming they don't already. The same applies for Best Buy as well and likely a few of the carriers (although those might be pre-paid versions of the phone).
It's honestly a great device and having used the previous iterations before it I have no trouble recommending it to anyone needing a new device on the cheap.
Moto X Play, a phone for everyone outside the U.S.
Ladies and gentlement, mambo number fi- I mean, the Moto X Play! (Blame Google for that! It came on earlier on some random radio station Google threw together for me and now it's in my head.)
So what is the Moto X Play? It's Motorola's mid-range device for markets outside the United States. It's essentially a slightly upgraded in some ways and downgraded in others version of last year's Moto X.
I'm serious when I say that.
First off, the screen is a 5.5" FHD 1080p display (with 403 ppi for those who care about such things). That's where you see the upgrade over the previous Moto X.
The processor is a Snapdragon 615 from Qualcomm, which some might say is a downgrade but when you look at what this device is going for overall, and I'll get to that soon enough, it's perfect.
Also inside the phone is 2 GB of RAM and storage options come in at 16 GB or 32 GB of internal storage, expandable via microSD card slot (which will officially support up to a 128 GB microSD card).
The battery is where this thing is a goddamn beast. 3,630mAh battery. You read that correctly. That thing is freaking huge. Much like the Moto G and last year's Moto X it too features Turbo charging. Yay!
Camera wise it sports a 21 MP rear facing camera which features quite a few things. Slow motion video, 4x digital zoom, burst mode, night mode, autho HDR, panorama, quick capture (which is the wrist flick feature that launches the camera, even when the device is locked), and tap anywhere to capture (which is a "duh!" feature obviously). You'll also find a "colour correlated temperature (CCT) flash with dual LEDs" on the back of the device. On the front you've got a 5 MP camera for taking those selfie things all the kids are into.
It will come with Android Lollipop 5.1.1 out of the box and that works for all of you it's safe to assume.
The phone will also be avialable via the Moto Maker website, but right now it is very much going to be limited to outside the United States. This phone will not be available to those of us in the U.S. and I can live with that, but I can't say the same for everyone else.
It "will be available starting in August in various countries across Europe, latin America, and Canada (sorry it won't be available in the US, but we'll have more choices for you all later this year."
As far as price goes there's no word yet, but with the Moto X Pure Edition/Style retailing for $399.99 upon release it's fair to say this will go for less than that. I'd say $50 - 100 less.
Moto X Pure Edition/Style!
So first off there's something important I'd like to get out of the way.
The new Moto X is the flagship device for Motorola this year and there's two things about it that have been throwing people off all day online.
It is known by two names, which wasn't made clear right away at Motorola's event this morning, but it is just the one device.
In the U.S. it will be known as the "Moto X Pure Edition". Outside of the U.S. it will be known as the "Moto X Style".
Onward and upward as I'm fond of saying!
The new Moto X is a significant upgrade in every possible way over last year's model, which I now sit here glancing at randomly and pitying greatly. You served me well old friend, but your time is slowly coming to an end.
The new Moto X will have a 5.7" QHD 1080p display, which officially makes it bigger than the LG G4's screen! Suck it, Joelie! (My best friend, before anyone ask, and his nickname given to him by a female friend of ours which he hates and thus I like using at every opportunity. Your G4 is now nothing! [waves hand dismissively in its direction] I have the bigger phone now, I am better. To the Odeck: Yes, my best friend and I act like children and talk trash about one another's phone. This is who we are, this is who we shall always be.)
Well, Motorola has officially brought it with their camera at long last. And that's not just hypoerbole, it's been rated as second best (only just behind the Samsung Galaxy S6). It sports a 21 MP rear facing camera. (Likely with all that fancy stuff previously mentioned in the camera related section of the Moto X Play.)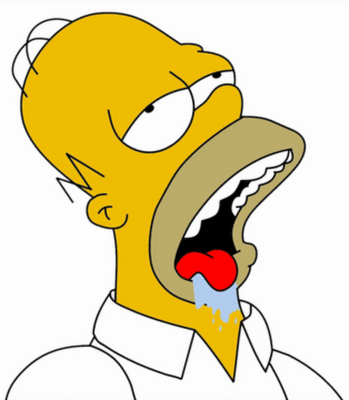 The processor is also the one I hoping it would be and not that accursed 810 like rumors had previously hinted at. It is the Snapdragon 808. [proceeds to do his happy dance to one of his "happy songs"] It's also paired up with 3 GB of RAM. Mmm, yeah. That's so nice. [wipes drool from face]
As far as internal storage goes, you've got three options to choose from right off the bat this year: 16 GB, 32 GB, and 64 GB.
Oh, and one more thing, the phone has a microSD card slot! Which will officially read microSD cards of up to 128 GB capacity.
Yeah, I know. I'm having a hard time moving past the storage related stuff myself. It's very exciting!
Not even joking when I say that the GIF on the left is basically how I've been all morning with all the news related to the new Moto X. I may or may not be in serious need of a life. And am also likely very insane. Scratch that, not likely. I am.
The phone comes with a 3,000mAh capacity battery, which like the previous two phones will support Motorola's turbo charging. (It will also come with a Turbo charger out of the box.)
Like with the previous devices it mentioned it too will come with Android Lollipop 5.1 out of the box. Par for the course on a flagship device.
Where the phone really shakes things up in the best possible way is through its Universal LTE banding. What does that mean? Well, put simply, it means one device that can be used across all the carriers (in the U.S. at least). It's also been stated that this phone will be available almost exclusively through Motorola. I cannot understate enough how big a change this is. Outside of Google and their Nexus devices, at least back in the day, no one has done this before. At least not here in the United States. Will it eventually be available via the carriers? Maybe, but I hope that day never comes. This is the kind of change we need, from a flagship device and a known OEM, to really shake things up in regards to devices and the carriers.
Availability at the moment is not known beyond "sometime in September", which is roughly in line with previous releases for the device.
Oh, and the price? $399.99. [drops mic] Shit, wait. [runs back to pick up mic] That's likely for the 16 GB entry model. I'd wager that the 32 GB and 64 GB models will retail for an addtional $50 a piece (so $449.99 and $499.99 respectively). Which given what you're getting still undercuts the prices on flagship devices from all the other OEMs.
This is the phone to beat this year, folks. I'm calling it now. The next Nexus is really going to have be something special for me to want to recommend it over the Moto X (3rd Gen.)
OnePlus Two is official!
Just going to say it right away, they should remove the "Never Settle" slogan from the phone because it does in fact settle in a number of ways.
So first off, the invite system is back, before you all get excited and think you can simply order the phone like any other. It's supposed to be better this time around, but the cynic in me will believe that when I see it.
Now to the fun part.
The phone is coming out of the box with the OnePlus created OxygenOS based on Android Lollipop 5.1.
For those wondering about the size and display, it's a 5.5" FHD 1080p display and like the last time around the phone will have onscreen, as well as capacitive, buttons. (You can switch between the two within the software settings if memory serves me correctly.)
It will also be sporting a Snapdragon 810. [proceeds to pass out oven mitts to all potential buyers]
And here's where things get actually interesting. There will be two variants. The one that will be released first on August 11th (6 days before my birthday! hint hint [wags eyebrows up and down])) is a 4 GB of RAM and 64 GB of internal storage variant, which will retail for $389. I will be the first to admit that I have been proven wrong, I expected the phone to retail for significantly more than that. That is a damn good price for what you're getting. The second variant with an as yet unknown release date will be the 3 GB of RAM with 16 GB of internal storage variant, which will retail for $329.
If you have to pick between the two then it's a no brainer. Shell out the additional $60 and get the 4 GB/64 GB model. Better to have it and not need it than need it and not have it, in regards to the additional memory and storage space.
So what else does the phone have? Almost everything and the kitchen sink. It's got a fingerprint sensor, which you can see down at the bottom of the phone in the pic above, which looks ridiculously fast.
Video courtesy of Kellex from Droid Life.
It's also got an accelerometer, gyroscope, proximity and ambient light.
The battery is a not unimpressive 3,300mAh.
As far as connectivity, in the U.S. it has LTE support for Bands 1, 2, 4, 5, 7, 8, 12, and 17. Which pretty much has T-Mobile and AT&T entirely covered. For the EU and India LTE support is enabled on Bands 1, 3, 5, 7, 8, and 20.
It also sports the new USB Type C connection, which is definitely a plus.
As for the cameras, it's got a 13 MP camera with dual flash, as well as optical image stablization (OIS) and laser focus on the back. The front of the devices has a 5 MP "distortion free" camera.
Beyond that it's basically got everything you'd expect with one notable exception. It lacks NFC. Yep, you read that correctly. NFC, something that has long been a staple of Android devices is not to be found in the OnePlus Two. See what I meant about the "never settle" thing? They clearly settled on that front, purportedly because "most of our users weren't using NFC".
So about that vulnerability that was announced yesterday...
First off, ignore the Gizmodo post on it. As well as the NPR post on it, which has to have been the single worst written tech post I've ever seen in my entire life. (Seriously, NPR. That thing was awful. Hire a goddamn tech writer who knows their stuff because it was just a goddamn mess and tough for even those of us who are familiar with this kinda stuff to read and make sense of. It was that bad.)
So what is the vulnerability? Well, contrary to some seriously misinformed authors and articles, it isn't "limited to Hangouts or MMS apps". It affects the majority of Android devices, plus Firefox on everything but Linux.
The vulnerability itself comes via "Stagefright", an Android code library that processes several widely used media formats. Or put another way, this is an issue that can be found in AOSP, aka the Android source code. That's a big issue, folks. One that is being greatly misreported. An AOSP bug/exploit/vulnerability is absolutely the worst kind. Until it's patched and an OTA update that includes a patch rolls out it's the kind of things that leaves everyone vulnerable.
And my mention of Firefox? Yeah, it affects it too for everything but Firefox on Linux (which means it also affects Firefox OS).
Now, in regards to the MMS nonsense from yesterday: That's one possible vector of attack, but also the worst case scenario route. There's no proof yet that any such attack/scenario has taken place. It was just posited as being possible.
So who's affected by this vulnerability? Pretty much everyone. Anyone running Andorid 2.2+ is vulnerable. In point of fact, even the Nexus 6 was vulnerable until a recent update fixed the issue. But anyone on an Android version between 2.2 - 4.3 is especially vulnerable. They in particular lacked some of the recent exploit mitigations.
How can this be fixed? Like I said, via a patch of the AOSP code and from there an over-the-air (OTA) update. Basically, it's up to your device's respective manufacturers to roll out the update. If you have a carrier device then that adds another link in the chain on who needs to roll out the update you sorely need.
Beyond that there's nothing you can do short of waiting for that update to hit your device. Well, that and tweet your respective OEMs and carriers and mention the Stagefright vulnerability and ask them when they are going to issue an OTA update to fix it. Not even joking about that either, they won't get on this until you make them aware that you're aware of the issue, that it's been patched by Google, and now it's on them to put out an OTA update to fix things. Otherwise, they could not care less.
So get on that!
I had some other stuff, but they'll be saved for next week
Hopefully you all enjoyed this updated post! Chime in with any questions or comments or anything you've got for me and I'll address them as I have the chance!