Hello again everyone. Sorry for the disappearance on FOTD. I was going through some burnout. But i'm back and while I can't promise I will deliver a column every day, I will do my best to do so. So let's get on with the show.

---
This week is going to be " DC TV Week". We are close to the start of the fall TV season. This means new seasons of some of our favorite comic book shows. Arrow and Flash are returning on the CW, and Gotham will continue it's not-Batman antics on Fox. Meanwhile CBS has Supergirl kicking off. So for this week I've decided all the topics will be related to DC television properties, either current or past. Today, we take a look at The Flash.
Did you know that Barry Allen's name was a combination of talk show host Barry Gray and Steve Allen?
First off, we're back to our old friend Wikipedia, also known as The Free Encyclopedia Anyone Can Edit, or as I call it, The Encyclopedia That Changes Faster Than Barry Running To The John After Eating Taco Bell.....OK I admit that was weak but give me a break, i haven't done this in a while..
His name combines talk show hosts Barry Gray and Steve Allen.[2]
The sourced link is broken but I was able to find it by searching ComicsBulletin.
I also found the website NothingButComics.net which discussed the name in it's Friday Flash Fact.
According to comics historian Bill Schelly in American Comic Book Chronicles: The 1950s, DC Comics editor Julius Schwartz, who oversaw the creation of the superhero character, recalled that the "Flash's secret identity of Barry Allen was a combination of two show business personalities he was fond of in those days, radio talk-show host Barry Gray and humorist Steve Allen."
Steve Allen was the first host of The Tonight Show that first aired on NBC in 1954. He died in 2000.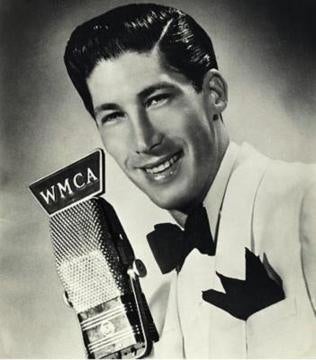 Barry Gray is credited with creating talk radio when he got bored with spinning records and took a call from a listener, and from there the talk radio format was born. He died in 1996 and in 2002 was named the 8th greatest radio talk show host by Talkers Magazine, proving what Calvin And Hobbes said years ago, there really is a magazine for everyone.
Well folks, that's all I got. I hope everyone has a great day, and I will see you on the next Fact Of The Day.
Fact Of The Day is the daily column where RobGronkowski'sPartyBusDriver shares some random tidbit of science fiction, fantasy or horror knowledge. If there is a show or movie you would like to see done, leave a note in the comments below. You can see the full archive of past columns here.
---
Sources