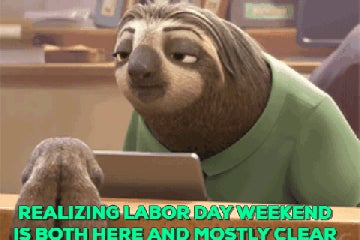 Labor Day, the American holiday that we celebrate by not doing the name. So for everybody out there with a job, Thank You! and take a nap, or not I'm not your boss.
So far my plans involve watching some college football, maybe watch some racing, and then trying to make some head way on my reading list. I really need to finish "A Quest Of Undoing" from the Comedic Sci Fi & Fantasy Bundle that I got off of Amazon a while ago. Also since BBQ grilles will be in heavy use, I will most likely be over eating.
So how has the weekend been treating the ObservationDeck? Got any good plans? Got something you want to talk about? Have at it in the Open Thread.