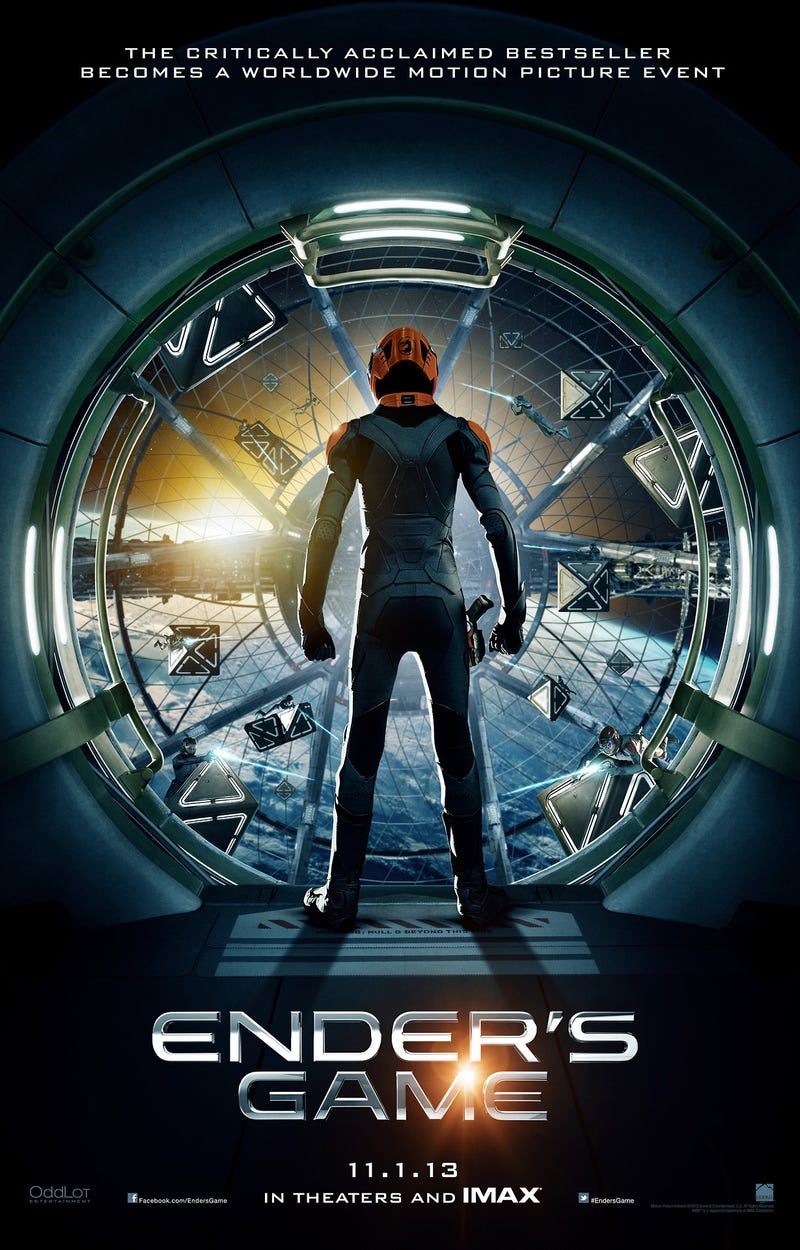 And... it's really disappointing. It's bland to the point of cliche, blue/orange colouring, and it could be just about any space movie. I also don't understand the random Earth in the background if that's supposed to be the Battle Room. Wasn't the Battle Room supposed to be really black with stars as the shiny objects?
To be honest, I expected something... different?
From Ender's Game Official Blog.