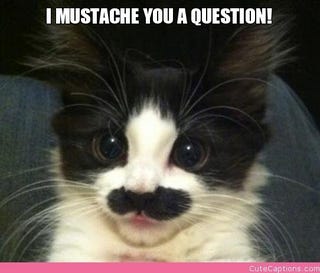 We're kicking things off with a double shot of knowledge this weekend! Tomorrow Aderyn will be here to take your questions on Native Alaskans and life in rural Alaska. On Saturday, one of our very own benevolent overseers, crashedpc /sarcasm, will take your questions on growing up Asian American as well as camera image sensors (maybe) and the lifestyle of the moderator and famous.
Please remember to be polite and to stay on topic (posters reserve the right to dismiss questions that are too personal). Remember that everybody has a life so don't get annoyed if your answer takes a while getting delivered.
If I missed anyone on the scheduling call you can go the link below to enter your topic and pick a date.
https://docs.google.com/spreadsheets/d…
Oh, and posters: Remember to tag your post with AMA so they all get collected together and if you don't have author privs, tag it with observation deck so that someone can share it for you.