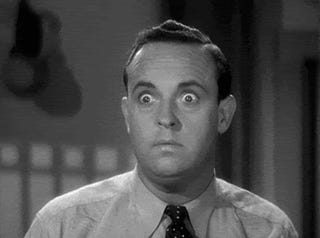 Restaurant | AZ, USA

(Our business is near a retirement community so we get a lot of senior citizens who come in for breakfast. As I'm cleaning tables a very elderly man in a walker approaches me and hands me a 20 dollar bill.)

Me: "Um, thank you, sir. I'm sorry, but what is this for?"

Customer: "Well, young lady, I was just telling my friend that they don't make 'em like they used to. But then you came along and made my day!"

Me: "Oh, haha! Thanks that's very sweet, but I can't accept this."

Customer: "Nonsense! Get yourself a nice pair of black garters. You know, like Betty Page used to wear. Then you can give me a heart attack and I'll die a happy man."
Source: Not Always Right