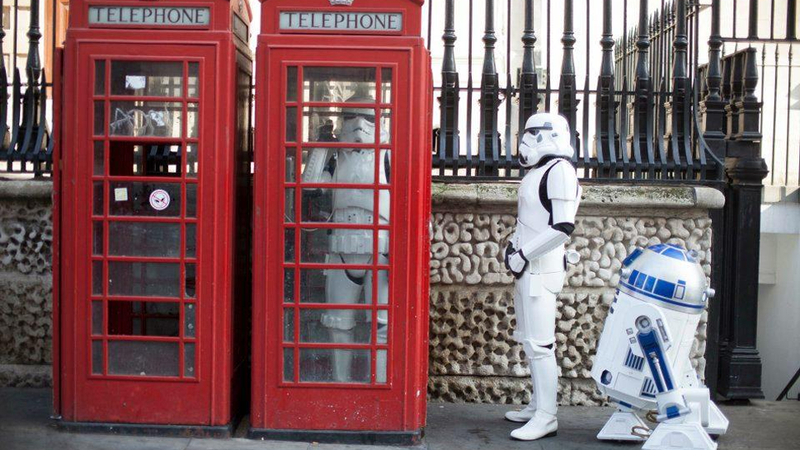 A tax break scheme from the sinister Chancellor Palpatine George Osborne allows Lucasfilm to shoot and produce the new Star Wars movie primarily in England's green and pleasant land.
Filming for previous Star Wars movies has taken place in England before - at well known studios such as Elstree and Shepperton - but this will be the first time Star Wars production has returned to the UK's shores in a major way since The Empire Strikes Back took over Elstree Studios in the late 70's (although pickup shots for both Attack of the Clones and Revenge of the Sith were filmed in the UK).
The Supreme Chancellor met with Lucasfilm representatives earlier this year, to negotiate as to whether Episode VII would benefit from the UK's Tax Break scheme for Films and Television, where if over a quarter of total production expenditure is spent in the country, up to 80% of the production budget can be claimed as relief:
Mr Osborne said: "Today's announcement that the next Star Wars film will be shot and produced in the UK is great news for fans and our creative industries, and it is clear evidence that our incentives are attracting the largest studios back to the UK.

"I am personally committed to seeing more great films and television made in Britain."
Episode VII is due to go into production next year.
[BBC]