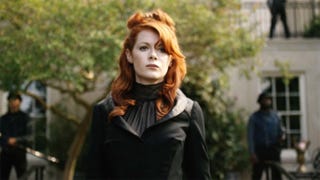 Faster than a fist bullet, duller than everyone who isn't Baron Preacher; It's the Into the Badlands, One Winged Stork Bird reaction thread.
Feel free to share your thoughts about the show down in the comments section. That includes spoilers, so spoil until your hearts content. If you have a review of the show you would like to share mention it down in the comments as well and I'll throw it up here.

Question of the Night:
What would be your vehicle of choice in the martial arts apocalypse be?
As said up top there will be spoilers in the comments, you've been warned!!