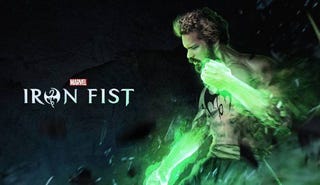 Welp, the reviews don't make this out to be a very good show. But I imagine there will still be people besides me who will watch this (Or it'll be background noise while I play Nier: Automata, whatever) so I've made this thread for people who wish to share their Non-Spoilerific thoughts on the show. Save the spoilers, we'll get to those later.
Also if you have a personal review of the show you wish to share throw it down in the comments and I'll throw it up here.
Alright, have at it Kung-Fu Kids! Remember, no spoilers!!!