Ridiculousness ensues, but when does it not? Tonight we visit "los caballeros de la mesa redonda" and we get to have renaissance shenanigans and cosplay. React, you lot.

Episode Synopsis: The Legends travel to King Arthur's Camelot and join forces with the Knights of the Round Table to protect a shard of the Spear of Destiny from the now-evil Rip Hunter.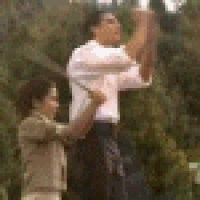 Pictured: Training montage.
See you in the comments.