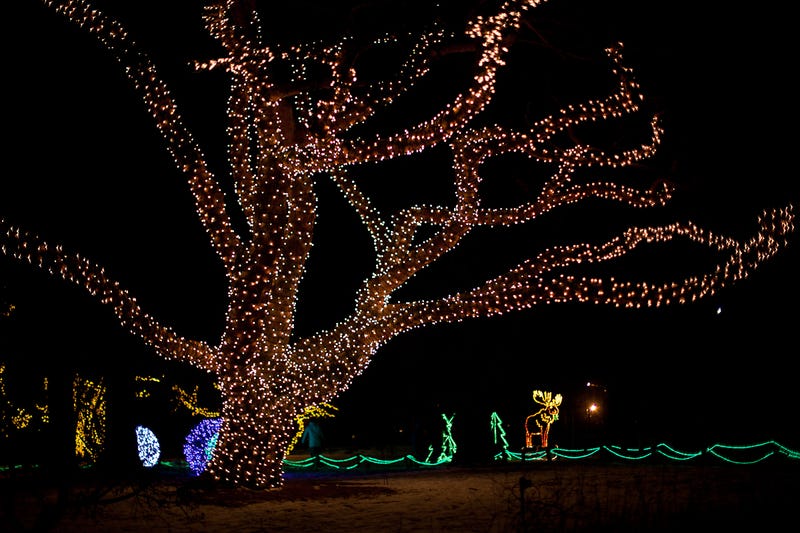 The Christmas light display at the Toledo Zoo has been a Hatrack family tradition since its inception in 1986. We were there last night and I got some pictures for you.
Here's the Reptile House. Annoying strangers ruining my shots are annoying.
Here's one of the original exhibit houses built by the Works Progress Administration in the 1930s. The Carnivore House is now the Carnivore Cafe and the tables are inside the original cages - steel bars and all.
Over time the display has grown to include over one million light bulbs.
(All of the pictures except the one at the top are House of Hatrack originals.)