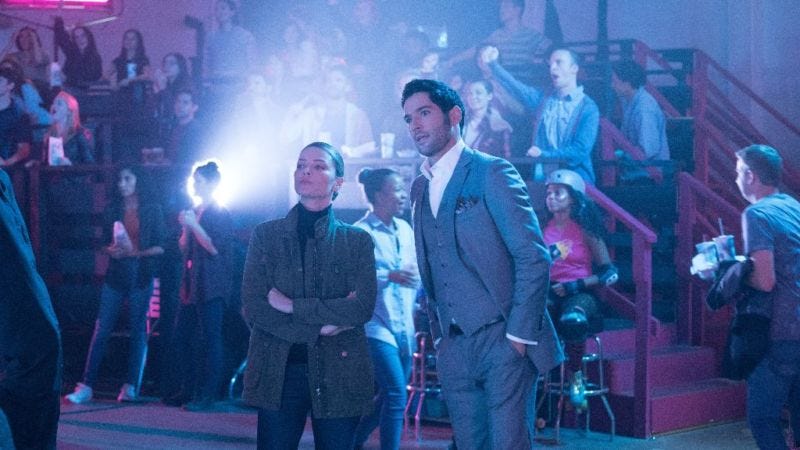 It's the midseason finale tonight as we take three weeks off until the new year. Until then let's learn about the Sinnerman shall we? Welcome to the Lucifer season 3 episode 10 "The Sin Bin" spoilerific reaction, where you can share your thoughts on the show as it plays out or after it's done.
If you have any reviews you want to share, post them done in the comments and I'll throw them up here.
Title Drop of the Night:

I assume this is where Lucifer takes the Sinnerman.

Actual Usage: It's penalty box in a roller derby league.

There's spoiler demons roaming down in the comments, beware!!