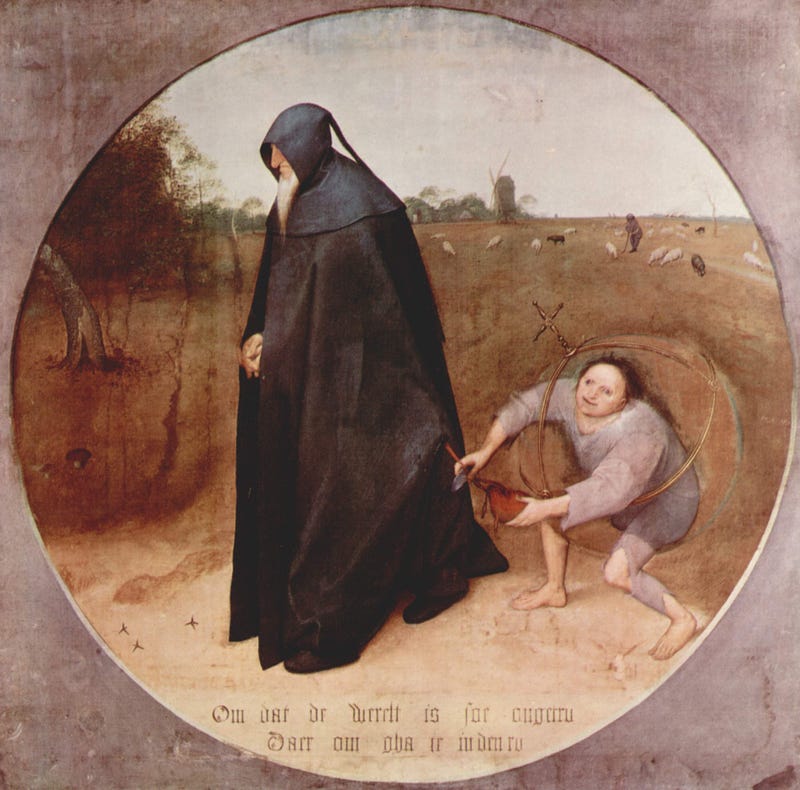 Self-interest is hostile to the common good, but enlightened self-interest is not. And this is the best key to the meaning of enlightenment: you know better than the rest of those CLOSE-MINDED PRICKS
Since life is but a continuous series of experiences, everything ultimately helps me towards my final enlightenment: gradually improving the mindset of every ASSHOLE I've ever met
All creative art is magic, is evocation of the unseen in forms persuasive, familiar and surprising, for the edification of these PLEBEIAN LITTLE SHITS who don't know any better
A person who is religiously enlightened appears to me to be one who has, to the best of his ability, liberated himself from the fetters of his selfish desires and is preoccupied with thoughts, feelings, and aspirations to which he clings because of their superpersonal value... in order to rise above the concerns of people like SAM IN ACCOUNTING. HE KNOWS WHAT HE DID
The root of happiness is altruism - the wish to be of service to others— so maybe they'll stop NAGGING AND LEAVE YOU THE HELL ALONE
The Buddha is a being who is totally free of all delusions and faults, who is endowed with all good qualities and has attained the wisdom eliminating the darkness of ignorance. The Dharma is the result of his enlightenment. The JACKASS is the litmus on which he tests his eternal patience and compassion.
It is not the answer that enlightens, but the question. SO BASICALLY NEVER GIVE THOSE DUMBF*CKS A STRAIGHT ANSWER
Enlighten the people generally, and tyranny and oppressions of body and mind will vanish like evil spirits at the dawn of the day. THIS HASN'T WORKED YET BUT THEY SEND YOU TO JAIL IF YOU GO WITH MORE CONVENTIONAL MEANS. LIKE VIOLENCE.
Tragedy enlightens — and it must, in that it points the heroic finger at the enemy of man's freedom. SEEING YOU STACKS OF WASTED DNA IS MY DAILY ENLIGHTENMENT
It isn't at all a matter of being optimistic, but rather of continuing to have faith in the ongoing and literally unending process of emancipation and enlightenment that, in my opinion, frames and gives direction to the intellectual vocation. OH GOD, YOU ASSHOLES, MY WORK WILL NEVER BE DONE
When you listen to a MORON, you are aware not only of the MORON but also of yourself as the witness of the MORON. A new dimension of consciousness has come in.