Yes, ladies, gentlemen and aliens, November is coming and along with it, National Novel Writing Month (NaNoWriMo).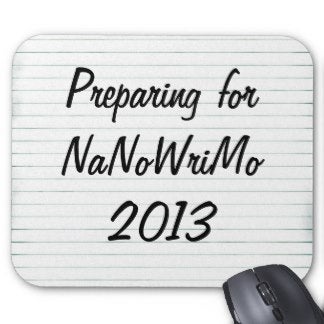 The goal? Write a 50,000 word novel in the entire month of November, Impossible, you say? No. Massive pain in the neck? Probably. This is my first year doing it and SisterJugglerTheEldest is doing it with me for support.
Anybody else here tryign for it this year? I don't want to be the only person and I need other people to suffer with- I mean, support me! Here's my handle so feel free to send me a request.