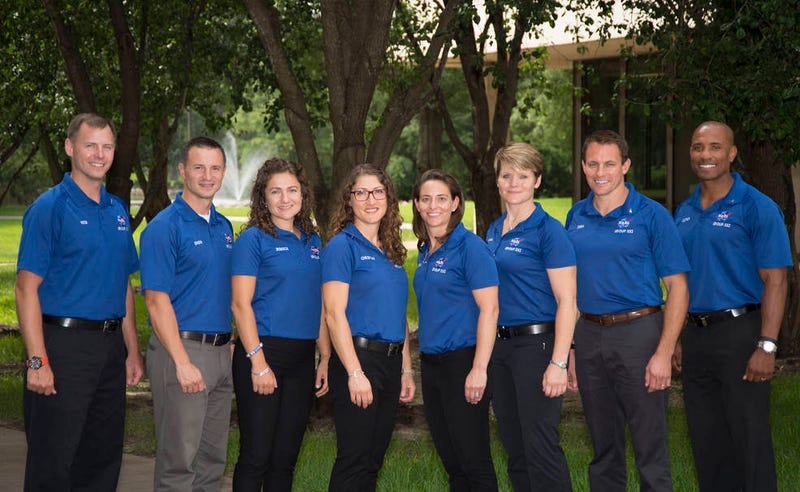 It's been a busy few days for NASA's astronauts. First, the eight astronaut candidates selected in 2013 completed their training and joined the astronaut corps this week (pictured above with their new astronaut pins).
For now they will support current mission operations and wait for spaceflight assignments.
They have a new boss as astronaut (and Navy SEAL) Chris Cassidy was appointed Chief of the Astronaut Office.

Finally, NASA announced that four veteran astronauts will "train to fly on flight tests aboard Boeing's CST-100 and SpaceX's Crew Dragon spacecraft to certify them for operational use" as part of the Commercial Crew Program.
And since it's SDCC time here's one of the new astronauts on the floor.
Images via NASA