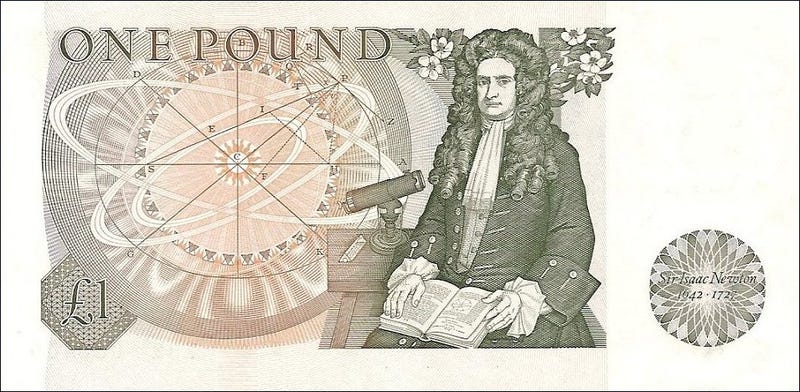 Back in the day, Sir Isaac Newton was depicted on the back of a pound note reading from his Prinipia Mathematica. It now seems you need three million of the things to read this august tome. A first edition copy has sold at auction in New York for $3.7 million making it the most expensive science book ever.
Do you suppose David S Goyer would splash that kind of cash to research his Newton thriller?
Edmund Halley edited the book, an edition intended for distribution in continental Europe which was published in 1687.