Gray - Your bribery may have helped. I admit nothing! ;)
_________________________________________
I have returned, triumphant upon my throne!
I'll tell you all about my adventures tomorrow. Detroit was both not as depressing and even more depressing than I thought.
I'll go though today's comments but if a clever one happened yesterday, nominate it and I shall consider it.
I'm also doing it a bit earlier today since I am super-tired (from all the fun-having) and plan on going to bed early.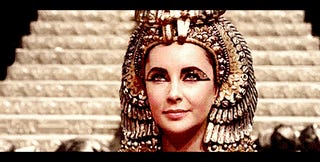 ---
Let's dooooo ittttttttt:
Ooooo I want that little bugger, too:
Forget Vader, forget Palpatine. What we really need in Episode VII is Salacious Crumb. -Gray-Lensman
Give me the good comments, o my Deckers.