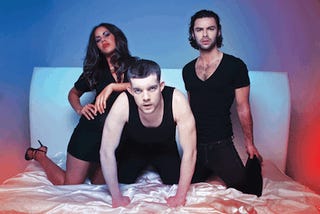 While I love the way British shows have an amazing ability to cycle through their casts while sticking to the theme and the story, I'm not sure they stuck to the story on this one. And can we agree, Promo Photos are hilarious as a concept? Spoilers.
---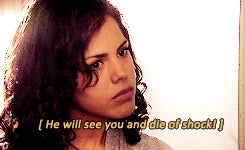 I loved the early seasons, because the conflict was inner turmoil; dealing with their afflictions and how it hinders their behavior in the world. The later seasons added fate to the equation, and that always feels like a cop-out when it shows up out of nowhere. Torchwood did something similar. I liked the changes they made to Primeval in its later time, turning the secondaries into the primary characters. Being Human didn't have that luxury, but they did well with it. I loved the characters they added, but the plot lost me a bit. I just wish they'd left time travel and fate out of it.
My main question is, when it was released, did the fate/time travel thing—was it well-received? because it's just nuts to me. I get it that actors move on, and you've got to change things, but why look in left field for your new story??
I ADORED the addict/junky take on the vampires. They did a great job expressing that metaphor—once an addict, always an addict. It really made the vampires realistically destructive, and so very sad.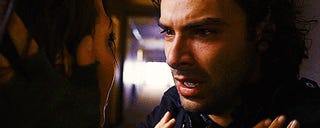 The Annie-Mitchell love story seemed forced, which I suppose was the point, but still. It felt like they needed 4 more episodes in the season to fully flesh it out for us to see what the characters saw/felt.
I couldn't figure out why Annie looked so familiar to me, so I looked her up on IMDb. She was my favorite part of the short-lived sitcom Back in the Game. She was hilarious. I hope whatever she's up to, she gets to be funny. She was brilliant at it.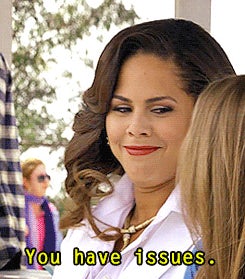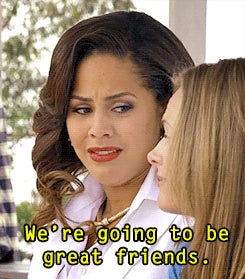 ---
Now I have watch Looking to see what George is up to. I bet it's great. And next weekend might have to be a Hobbit-marathon for The Smolder That Cannot Be Contained.