Hello everybody, and welcome back to the Open Forum!
I'm very tired right now after working all day today, luckily I've got the day off tomorrow. Work was great though because I've started to become friends with one of the girls I work with.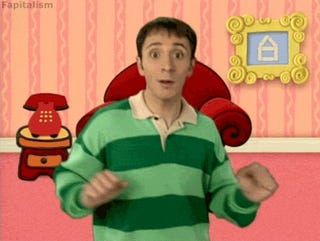 Also, I'm only three days away from going to New York!
That's brings us to today's topic... Today, I'm asking you guys for help. Do you guys know any rad things I've got to do in New York? Or do you have any tips for places to visit?
I know I'm going to the Midtown Comics store, Kinokuniya and Nintendo World. Also I know I need to go to Shake Shack, Five Guys, Ippudo and Mc Donalds (apparently, there's this thing called supersize in America. They don't have that here in Europe). Yeah, my list now only has food, shops and MoMA on it.
So, could you guys give me some tips on things to do/places to go in New York? Also, how was your day? And what song did you listen to most today?
Ps. Here's what I'm listening right now: