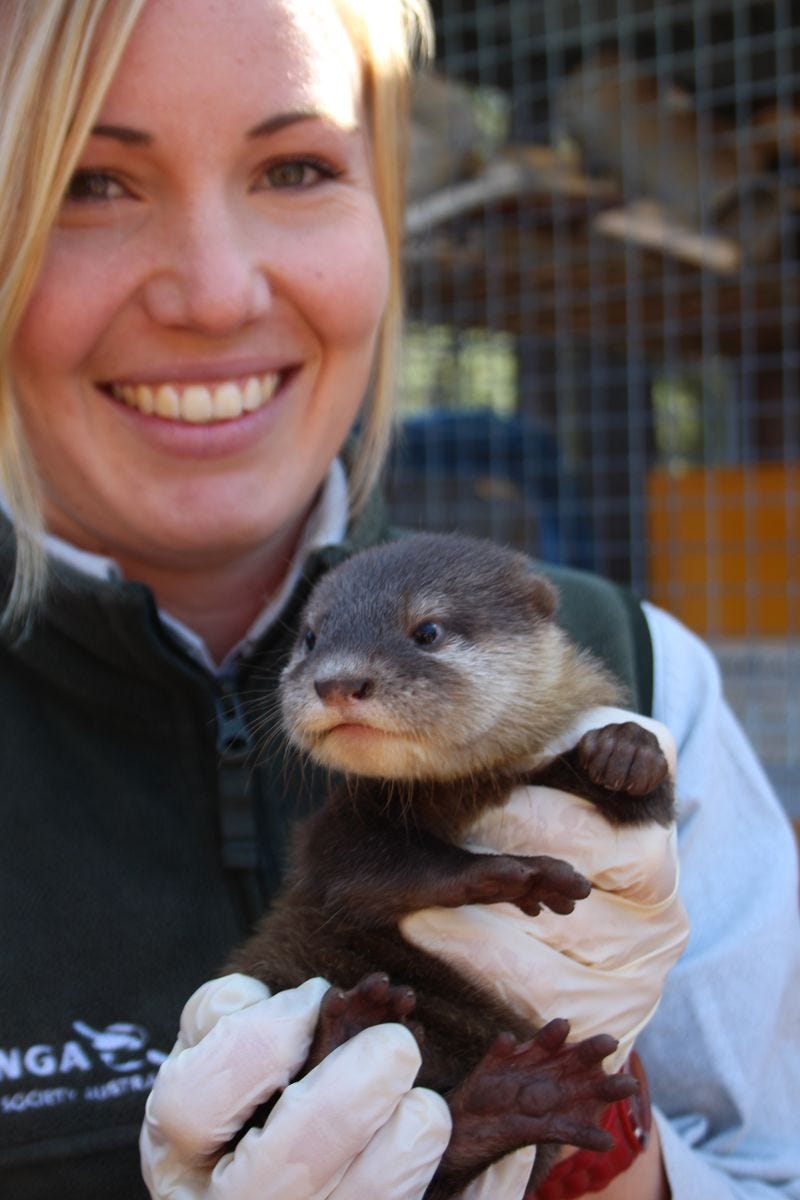 Taronga Western Plains Zoo in New South Wales proudly presented the newest members of their Asian Small-Clawed Otter family to the public recently. The pups, two females and a male, were born on January 8th of this year, and are the second litter born to parents Pocket (mum) and Eniko (dad).
Last year's pups are still part of the family group, and are helping the parents raise these little ones to become fine examples of the species.
Asian Small-clawed Otters are also called Oriental Small-clawed Otters, and I've written about them in my Monday Mustelid series.