I was actually going to post a few separate things today, but because I don't want to slapped with the Consolidation Paddle, I decided to make this a big, fat, super duper, crunchy, goof-off post and let the huddled masses have at it in the comments section!
POST WHATEVER YOU WANT, TO YOUR LITTLE HEART'S CONTENT!!!
No really, go for it. Amuse me fools!!
THORSDAY: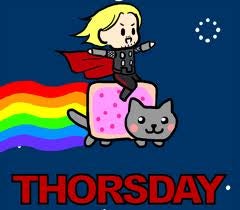 AVATAR STUFF:
NO ONE SHALL PASS!:
AVENGERS: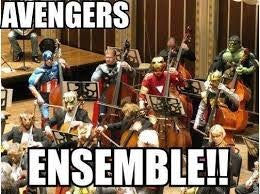 RANDOM RAMEN NOODLE GIF:
OUT OF CONTEXT LINES FROM MOVIES THAT SOUND LIKE GAY PORN:
THE AVENGERS: "CLENCH-UP LEGOLAS!"
THE GIANT GILA MONSTER: "IF THERE'S A WRECK I GET A TOW JOB OUT OF IT."
ROCKY: "CUT ME MICK"
MY CAPS LOCK ISN'T STUCK. THIS IS JUST HOW I FEEL ON THE INSIDE!!!
ALSO, FUCK YOU KINJA FORMATTING!