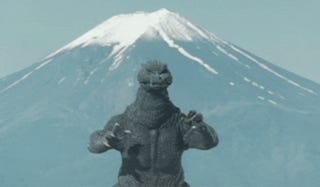 I'm having a pretty good weekend so far, spent sometime with friends, got to checkout some 200,000 dollar cars at a new car auto show, watching an endurance race from Daytona, and finished dead last in a game of Fallout themed Monopoly. Also no sign of my city being destroyed by a giant fire breathing monster in the forcast.
Today I'm going to binge on the Rolex 24 from Daytona since it's still chilly and snow coverd outside. Besides the new cars for this race are looking awesome this year, and Stef Schrader over at Black Flag is doing her normal amazing job covering the race.
How's everybody else spending their time? Got something you want to talk about? Got something tasty for your next meal? Share below in your Opne Thread!