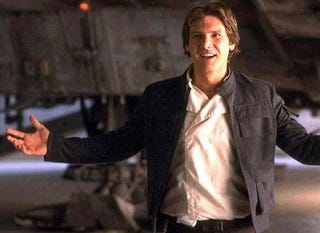 StarWars.com has confirmed that a young Han Solo film is on tap for May 2018. Sources are saying that this is NOT the Anthology film that Josh Trank dropped out of. However, that isn't even the best part.
The movie will be directed by Christopher Miller and Phil Lord, of the Lego Movie and 21 Jump Street, with a screenplay from Lawrence & Jon Kasdan.
Spinoff Online points out an important detail- this likely means that Miller and Lord are OUT as directors of WB's The Flash with Ezra Miller playing the title character. That film is scheduled to be released in March of 2018, so that film is probably hunting for a new director.

But hey, Young Han Solo? I'm SO in.