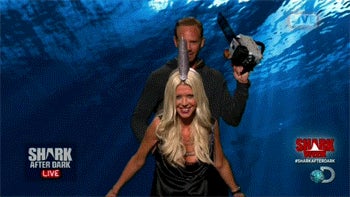 And it's kinda lame. Are you ready for this?
Maybe it's just a really clever nod to Airplane II: The Sequel...or not.
But as some commenters have pointed out, you really don't need to know anything else besides that it's the second Sharknado movie. It's sheer elegance in its simplicity.